We started in this business in 1986, at the time we were running a busy cleaning company with regular requests for carpet and upholstery cleaning.
After researching the industry it became obvious that there was a gap in the market. We wanted to do things better, to try and achieve more than a speedy freshen up.
Carpets, rugs and upholstery will last a long time if they are correctly cleaned.
Not only that, the appearance of a well looked after building will always remain in the visitors memory, this oftens suggests a good business attitude.
An attitude that cares about staff and potential vistors alike, especially with no toxic or fuming chemicals.
A few years down the line after countless machine upgrades we moved over to a new breed of solution, non toxic nano technology products.
Odourless and safe solutions that would restore fibres to a superior condition with absolutely no offensive odours.
This was a natural progression. A forward motion, leaving the old chemicals behind and changing the way we worked, changing attitudes in the South East towards safe cleaning.
About our services, cleaning the safe way…
Without the use of acids and high alkaline chemicals how were we going to achieve good results?
These new products as we have mentioned are nano technology solutions, in the business known as 'the science of small'
After vacuuming / brushing an area our cleaning solutions are worked into the fibres and allowed to dwell, usually for aroud 10 mins.
If there are any deeper stains we will work on them with a micro fibre pad and a tampico brush.
One of our high performance extractors will then be set up outside the property.
The rinsing process follows, water encapsulation / cleaning starts with hot water only. No added chemicals are needed.
Drying times are usually around 3 -4 hours. We have protector pads that can be placed under the feet of furniture that may leave marks on the fibres.
To avoid any inconvenience we leave customers a pair of over shoes to wear whilst the carpet is drying.
Read more about our carpet cleaning services
Natural carpet care about our cleaning coverage ~ areas we clean in Sussex

We cover an area that includes Brighton and Hove, Lewes, Seaford, Hurstpierpoint, Burgess Hill, Hassocks, Ringmer, Heathfield, Tunbridge Wells, Eastbourne, Polegate, Laughton, Cooden, Bexhill and Hastings, Battle. Ninfield, Hooe, Little Common, Hailsham, Firle, Glynde, Ripe
We spend a lot of time in Brighton and Hove and Lewes as our natural cleaning solutions have been readily embraced by people in these areas.
Turning up on time, showing respect for our customers property and genuinely doing the best job that we can is usually what to expect from us.
Keeping up to date with new cleaning skills and technology is also very important.
About our qualifications
Qualifications are so important, knowledge will allow us to look after our customers and their homes more effectively.
Clients can be reassured that we have been vetted by the East Sussex County Councils Trading Standards team.
We have passed National Carpet Cleaning Association courses and examinations to become full members.
We strive to offer a trouble-free service from quotations via our website, careful cleaning of fine rugs and soft furnishings or even insect treatment and allergy products.
We are proud that most of our business is as a result of repeat customers and their recommendations of us to their family and friends.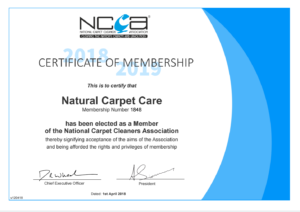 We would be delighted to answer any queries or concerns you may have or talk through our processes and recommendation for your specific requirements.
Top tip – Google search any company you are considering getting a quote from, including the word reviews, you may be in for a suprise !
Getting feedback from a companies customers will often give an accurate insight relating to their customer care and standards.
It's not always easy to work out where a national company or franchise is based, customer comments won't show up in local searches.
Bait and Switch
More new customers are complaining of Bait and Switch with deceptive cleaning companines.
Bait and switch is basically a 'too good to be true' price for carpet or upholstery cleaning.  When a company arrives on site the price doubles if a client wants more than a quick 'run over'.
Such practices have been used for many years with angry reviews littering the internet. Read a more detailed description by clicking the bait and switch link above.
At Natural Carpet Care we operate an open and honest policy. Detailed cleaning to achieve the best results possible. Backed by over 30 years in the business combined with the best products and equipment.
If you are faced with bait and switch issues, simply ask the contractor to leave your property.
How easy is it to gain a quotation from us?
To receive a speedy quotation for carpet cleaning, rug or upholstery cleaning please use our submission form we are usually able to send you a quotation on the same day !
More information about us ?
Click our review link below.
Our reviews are from genuine customers who have used a variety of our services, each is a reflection on their experience.
Or text us on 07802 177435 starting with quote followed by your carpet, rug or upholstery cleaning requirements. We will send you a quote on the same day.
Best regards
Lewis and Spencer Davies
Natural Carpet Care
The ultimate carpet, rug and upholstery cleaning company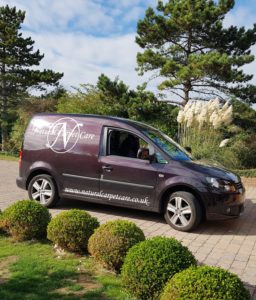 Follow us on Facebook
Back to our Homepage