Rug & sofa cleaning in Arlington, Sussex, has been a regular activity over the years.
Arlington was a settlement from Anglo-Saxon times, it sits on a bank above the River Cuckmere.
Arlington has the ancient Abbot's Wood on its doorstep. With fantastic trails and a medieval lake.
The wood is full of wildlife and is a family favourite especially if you own a dog!
Arlington is close to Hailsham and Polegate with easy routes to Eastbourne, Brighton and Tunbridge Wells.
Our professional home cleaning services have been used consistently by people in the area over the years.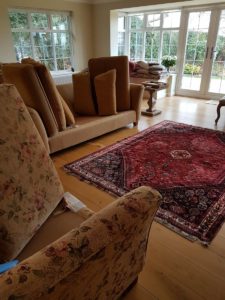 Rug & upholstery cleaning – why consider us?
Its important to make the right decision when employing any trade.
Many companies offer services that sound like ours, so why employ us?
One extremely important factor is that we are members of the national carpet cleaners association
Becoming a member requires course attendances and examination passes (written)
Only after you have satisfied examiners are you invited to become a member.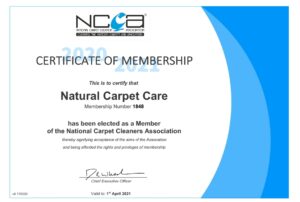 Every year our full treatments risk insurance certification is submitted too.
Did you know that public liability insurance does not cover carpet, rug and sofa cleaning.
Members are sent news magazines with regular updates on the latest equipment and products. Enabling us to deliver a better service.
How we work – sofa cleaning
When we arrive at your home we will pop in and double check areas / items that we are cleaning.
After identifying fabric / fibre construction we will then be able to select the most effective & appropriate products that will deliver the best results.
We will the vacuum areas using a SEBO BS36 cleaner. Removing maximum quantities of dry soil is the first stage in our process.
Our carpet / rug agitation process is a very important part of our work. Ensuring products are brushed to the base of the fibres.
We use an Orbipro power brush system to achieve the same deep down results when upholstery cleaning.
After this one of our high airflow power extractors is set up for cleaning / rinsing.
Carpet cleaning will then carefully take place. Rinsing fibres removing sand, soils, skin, fuel dust and much more.
Returning the indoor air quality back to healthy levels. With no toxic chemicals.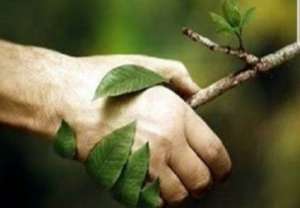 Our nano technology systems are incredibly effective and are pet and human safe.
Why cause a problem when solving one?
Our ECO solutions are used when we are rug cleaning too – all baby safe!
No obligation quotations
Easy quotations from us – our on site quotation form is easy to use and confidential (we never share information with anyone)
Simply specify your cleaning requirements and details. We will be back in touch on the same day with an inclusive quotation.
Call us on Eastbourne 520044 – Speak to a qualified technician. We will answer any questions that you may have relating to any of our services.
We can also give you an idea of cost or arrange a time to drop in.
Text us on 07802 177435 we with your requirements. We will message back with a costing for you.
Natural carpet care – delivering professional home cleaning services throughout Sussex.
Find out about your colourful rug in your home, its origins and factors that dictated its construction and design.