Are there germs in our carpet fibres? This is a question customers regularly ask us.
For many years we have been cleaning for health and not just appearance.
We have worked in private hospitals in Sussex for over 30 years.
Our specialist solutions not only clean but leave your fibres sanitised.
Services for domestic clients are delivered with the same solutions and high specification equipment.
Clean looking carpet will be holding vast quantities of bacteria, allergens, skin, body oils, body fluids and much more.
We often liken soiling in carpet to a towel in your bathroom.
After a week of use we all know its time to get the towel in the washing machine!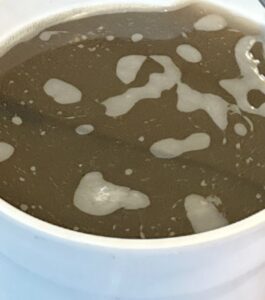 Germs & bacteria – signs
How can you tell that germs & bacteria are building up in your carpet fibres?
Odour is often a good indication – indoor air quality will start to drop after six months and our home environment will start to become more unhealthy.
If you have pets, cats and dogs continually bring in soils and sand. Often finding there way into your sofa or carpets.
What can you do to to help?
Regular vacuuming will help and avoiding domestic detergent based products for spot cleaning.
Did you realise that its just as important to remove the product used as well as the stain / soiling that you are trying to remove.
Rinsing the fibres thoroughly.
When is the optimum time to clean your carpet?
Professional cleaning delivering the desired results.
Its tempting to hire a machine. Pictures with smiling homeowners effortlessly removing back water.
The reality is that using cheap products and a small low powered machines will get a tiny amount of bacteria and dirt out of your carpet.
Similar results are achieved with small domestic machines that are available to buy.
Don't be fooled by claims of producing professional results.
Because we use hospital grade equipment & products we can remove up 99% of bacteria and germs in carpet, rug and sofa fibres.
The equipment we use whilst in your property will cost around £8,000.
There is a good reason for this. Our machines have huge water lift (CFM) and can operate at high p.s.i to remove vast quantities of germs.
You will also avoid lots of hard work!
Even with professional equipment it takes time and a lot of effort to deliver the right results!
Watch out for certain companies with no qualifications – the only recognised qualification in our industry is through the national carpet cleaners association
Always ask any company wanting to clean your carpets, rugs or sofas for their membership number.
If they are not members ask why?
Read more about our professional services for your home.
Dirt in your carpets? Read about some shocking facts and figures relating to dirty carpets!