We have been carpet & sofa cleaning in Heathfield since 1986.
Heathfield sits north of Hailsham in the wonderful Sussex countryside.
Its a popular place to live with many families appreciating country life and workers in London finding the commute into the city fairly straightforward from the area.
Heathfield has an abundance of independent shops, pubs and eateries. Local people support business in Heathfield realising that money spent with a local business will be re spent in the community.
Carpet & sofa cleaning in Heathfield clients appreciate our professional and caring attitude when we are working in their home.

Carpet & sofa cleaning in Heathfield – Why us?
With a multitude of companies offering services that sound like ours, why consider us?
Our small business strives to provide the best services for you and your family. We are polite and respectful when working in your home and work with care.
We are not only fully trained but actually fully qualified. Did you know that carpet & sofa cleaning in Heathfield customers love the thought of our cleaning services backed by certification.
The national carpet cleaners association deliver the very best levels of training relating to carpet, rug and sofa cleaning.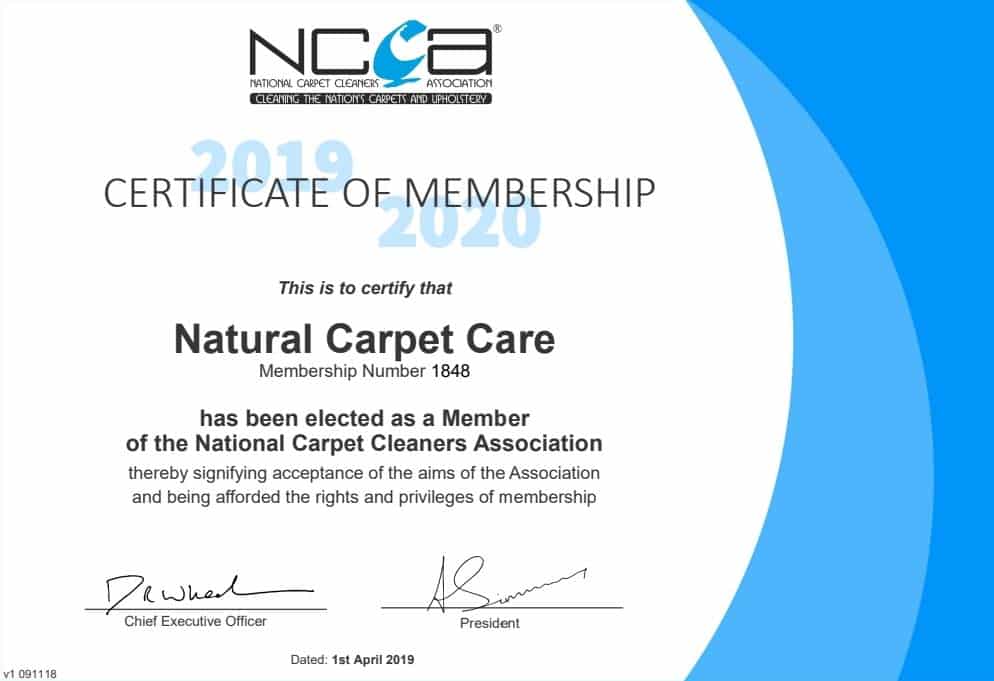 To become a member courses need to be attended and examinations passed. Only then are you considered to be a fully qualified carpet, sofa and rug cleaning professional.
Why allow a non qualified person loose on your soft furnishings and carpets?
After all they are not an inexpensive part of your home, work out the replacement costs, it may shock you!
With that it mind have you thought about carpet and rug protection? Resisting staining and soiling giving you more chance of stain removal when it happens.
Protective treatments can really help, particularly if you have pets or a busy houseold.
Natural carpet care – making carpet & sofa cleaning in Heathfield a little easier!
Read about our new 'early bird' service for carpet & sofa cleaning in Heathfield customers.
We can arrange a 7am visit. Allowing busy people to arrange carpet, sofa and upholstery cleaning in their home before they go off to work.
When you return home items cleaned are then dry and ready to use.
Read some hair raising facts and figures relating to how dirty your carpet really is!

From rug cleaning in Heathfield to carpet cleaning in Eastbourne, we are the Sussex based company that people trust.
Watch out for London based companies operating in this area. They appear to be local, but can travel up to 100 miles when working in the Sussex area, imagine the carbon footprint created.
Shop local with companies that spend local!
How we work – carpet & sofa cleaning in Heathfield
On arrival we always slip our overshoes on and inspect the areas / items that we will be cleaning.
This gives us the opportunity to select the very best cleaning solutions and correct method for cleaning.
Did you know we have different carpet cleaning methods for specific carpets?
The wrong cleaning solution or method can have a terminal effect on some carpets!
We then vacuum areas using a SEBO BS 36 vacuum cleaner. This will remove large quantities of dry soil deposits in your carpet fibres.
Safe cleaning solutions are then evenly applied to the carpet fibres and agitated using one of our professional contra rotating brush systems.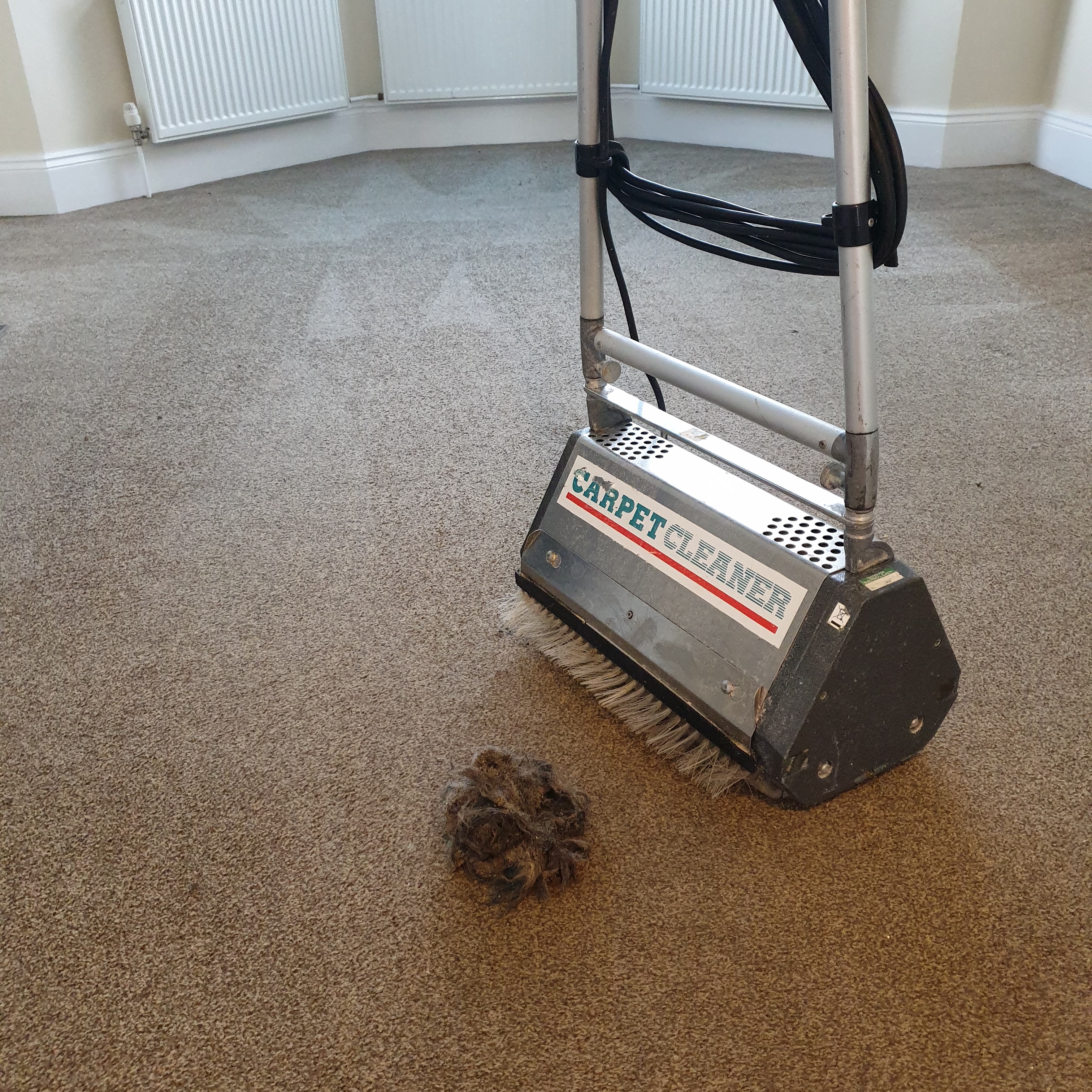 Its always a shock to see hair, fluff and debris brushed out of your innocent looking carpet. The image above shows a ball of hair the size of a grapefruit removed from a single room!
One of our high performance high airflow extractors / cleaners will be set up and careful rinsing and cleaning will then resume.
Our carpet & sofa cleaning in Heathfield customers are often genuinely shocked!
We can tell you about our company and how efficient our process is, but its often a good idea to read some Reviews
We have more than 100 5 star reviews via the national carpet cleaners association website and Google business pages.
Very reassuring for carpet & sofa cleaning customers in Heathfield who want a quality service.
From mattress cleaning to sofa and rug cleaning. Our reviews are all genuine.
Please watch out for less than scrupulous carpet cleaning companies that are using a bait & switch selling trickery. We are continually re cleaning carpets after they have visited unsuspecting customers.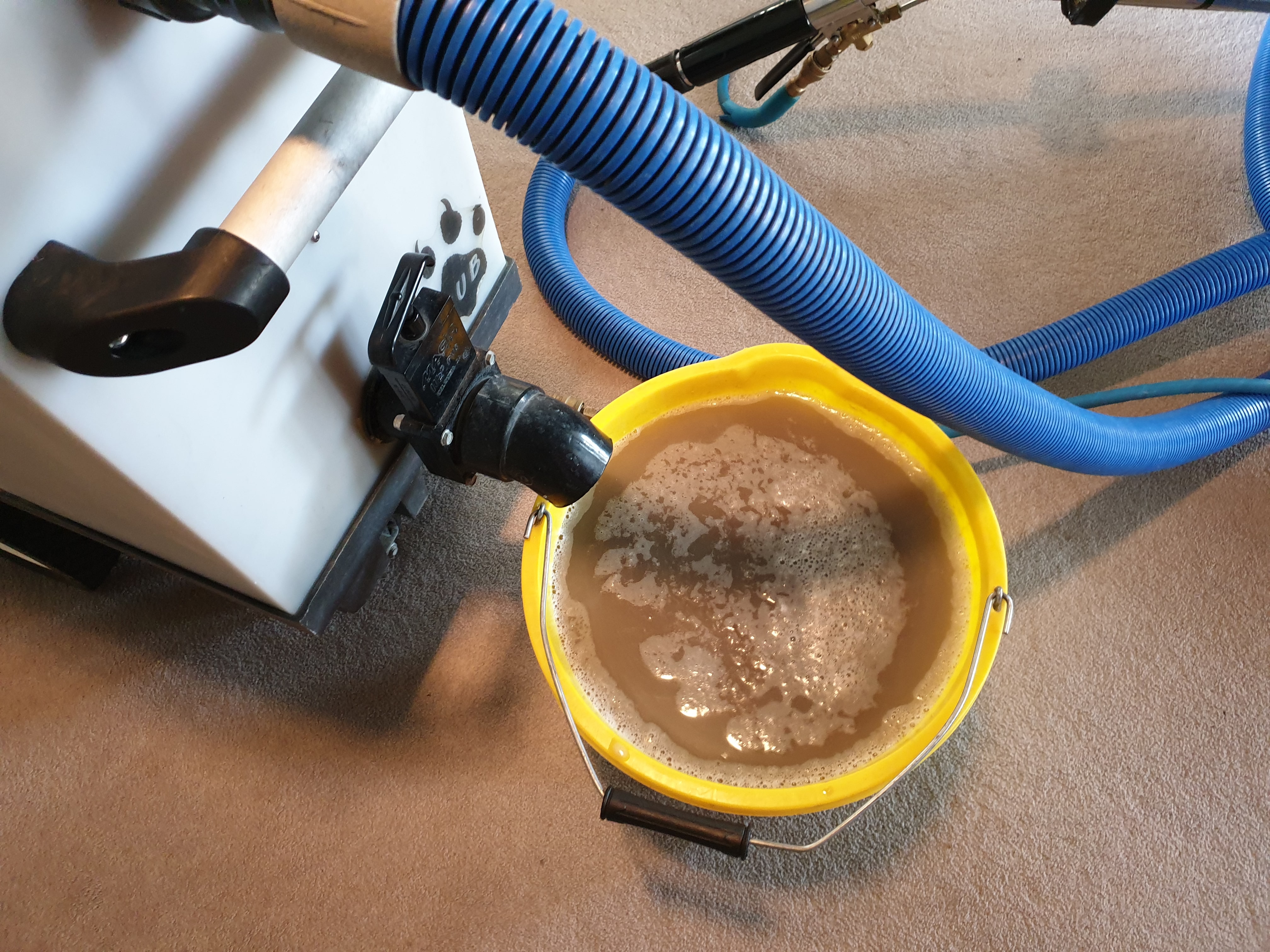 Above is one of many images we have taken over the years.
Ground in dirt during the cleaning process. A nice before and after image.
Clean for health! Indoor air quality drops after six months, clean your carpet, rug and sofa fibres to maintain purity in your home, as well as great looking furniture and rugs!
Read about some shocking facts about carpet hygiene and more!
Carpet cleaning, rug and sofa cleaning – receive a quotation
Gaining a quotation from us is very straightforward.
We have a simple 'get a quotation' form that can be used via this website.
Simply fill in the information and hit submit. We will be back to you with an idea of cost on the same day.
You can always receive a text quote by sending a text message to 07802 177435 with your requirements. Again we will be back to you on the same day with an inclusive estimate.
Would you like some advice or need to talk to someone ? Call us on our landline – 01892 269050
We are always very happy to answer any questions that you may have and even give you an idea of cost over the phone.
We also clean sisal and seagrass carpets using our dry cleaning process. This type of floor covering can shrink quickly if the wrong cleaning method is used.
You can read a little more by visiting our about us page too. From our early beginnings to now.
Not in Heathfield ? Don't worry, we clean carpets, rugs ans sofas throughout Sussex including local villages and towns nearby including Hailsham – Herstmonceux – Polegate & Golden Cross
Safe and effective carpet, sofa & rug cleaning throughout Sussex.
We also supply 500 ml ECO spotter bottles. Effective stain removal solutions for carpets, rugs and sofas.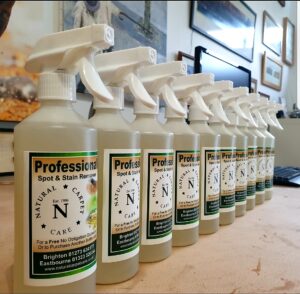 Better service for our carpet and sofa cleaning in Heathfield customers.
For carpet supply and fitting in the Heathfield area we suggest that you call Pennells Carpets