We have been carpet cleaning in Berwick, East Sussex since 1987.
Berwick is a small village located south of the A27 between Polegate and Lewes.
The parish sits in the river Cuckmere floodplain. north of the South Downs.
We like working in Berwick and fully appreciate the lovely Sussex countryside.
Berwick has two public houses, the Cricketers in the village and The Berwick pub next to the railway station.
Our carpet, rug and sofa cleaning services are regularly used by people in the village.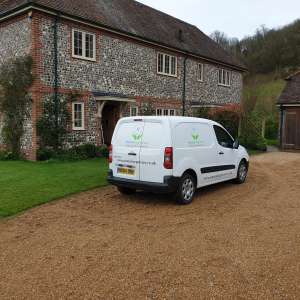 Carpet cleaning in Berwick – how we work.
On arrival at your home we will assess areas we are going to be cleaning and select the necessary solutions that will deliver the best cleaning results for your carpets.
After vacuuming we will then treat specific stains and then agitate our professional toxin free solutions deep into the carpet pile.
Our solutions our pet and human safe and have no odour.
One of our high performance extractors is set up (usually on your doorstep) with pipework reaching the furthest parts of your home.
We use this system when we are cleaning sofas. rugs and curtains in your home too.
Read more about our effective offsite rug cleaning services at our workshop.
We will then slowly clean our way out of your home. Keeping noise and airflow outside your property.
Dirty water / slurry removed from your carpet fibres will be safely stored in the holding tank in our machine.
We always protect the carpet from furniture feet if we are concerned about dye transfer or rust marks.
You will be left with overshoes too, just in case you need to walk on the cleaned area as it dries (usually under 3 hours)
We have different professional cleaning services for many items and areas of your home.
Get in touch
Easy quotations can be supplied to you. Our website has a confidential contact page that is easy to use. We will return a quotation on the same day.
Call us. We can be contacted on Eastbourne 520044. Speak to an experienced and qualified (national carpet cleaners association) technician who will answer any concerns or questions that you may have.
How about a text quotation ? Text 'quote' to 07802 177435 along with your requirements. We will be back in touch quickly with a quotation.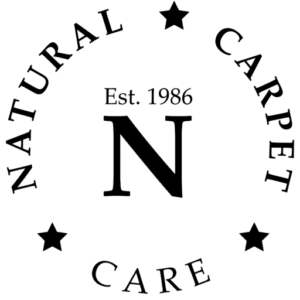 Our services are used by clients in nearby Seaford – Polegate – Alfrison & Stone Cross
We can also supply you with our safe and effective ECO spotting bottles (500ml) they are great for stains on carpets, rugs and sofas.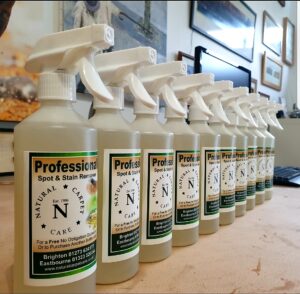 If you shop local. money is re spent in your community. 
Watch out for national / regional companies pretending to be local!