We have been carpet cleaning, rug cleaning & sofa cleaning in Cooden since 1988.
Cooden sits directly between Bexhill and Normans bay in Sussex overlooking the English channel.
Its a quiet residential area that is a very popular with families and retired people.
With fabulous views over the English channel and has its own railway station.
The Cooden beach hotel was opened in September 1905 and is still a local favourite today.
The area also has a golf course close to the station.
Many of our original carpet cleaning in Cooden customers are still using our services today.
Carpet cleaning in Cooden – Why consider our services?
A quick online search for carpet cleaning in Cooden will deliver a multitude of results from companies / individuals offering services that sound like ours, so why consider us?
With any trade service its really important to evaluate a companies ability / attitude towards their service.
That's why trade qualifications are so important. A non qualified carpet, sofa or rug cleaning technician could potentially use an inappropriate method or cleaning solution whilst working for you.
Natural carpet care is not only fully trained but fully qualified.  We are full national carpet cleaners association members.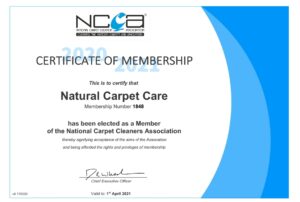 Courses have been attended and written examinations passed relating to carpet, rug and sofa cleaning. From fibre identification to product us and cleaning methods.
Work out the replacement costs of soft furnishings, carpets, mattresses and rugs in your home you may be surprised!
People are often surprised when they realise that there are different cleaning systems for specific carpets / floor coverings.
Updates from the association that relate to product development, new equipment and techniques are regular too.
Delivering an efficient, professional and effective level of service is our main focus.
Did you know that we offer a professional mattress cleaning service? Sanitising you
How we work in your home
When we arrive at your home the first thing that we do is to inspect the areas / items that we will be cleaning.
This allows us to select the best carpet cleaning method and most appropriate solutions to use.
Carpeted areas are vacuumed using one of our SEBO BS36 cleaners to remove as much dry soil as possible.
After this we will thoroughly massage our cleaning solutions deep into the carpet fibres using one of our TM4 agitation machines.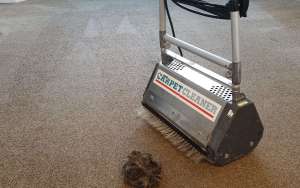 These machines ensure that the best possible job is delivered to our customers.
This process also brushes out large quantities of hair, skin, fluff and debris from the fibres.
Cheap carpet cleaning companies will often skip this step as it is time consuming and the machines are expensive.
We use agitation machines like these when we are cleaning rugs at our workshop.
Once we are happy with our preparation we will then set up one of our extraction / rinsing machines.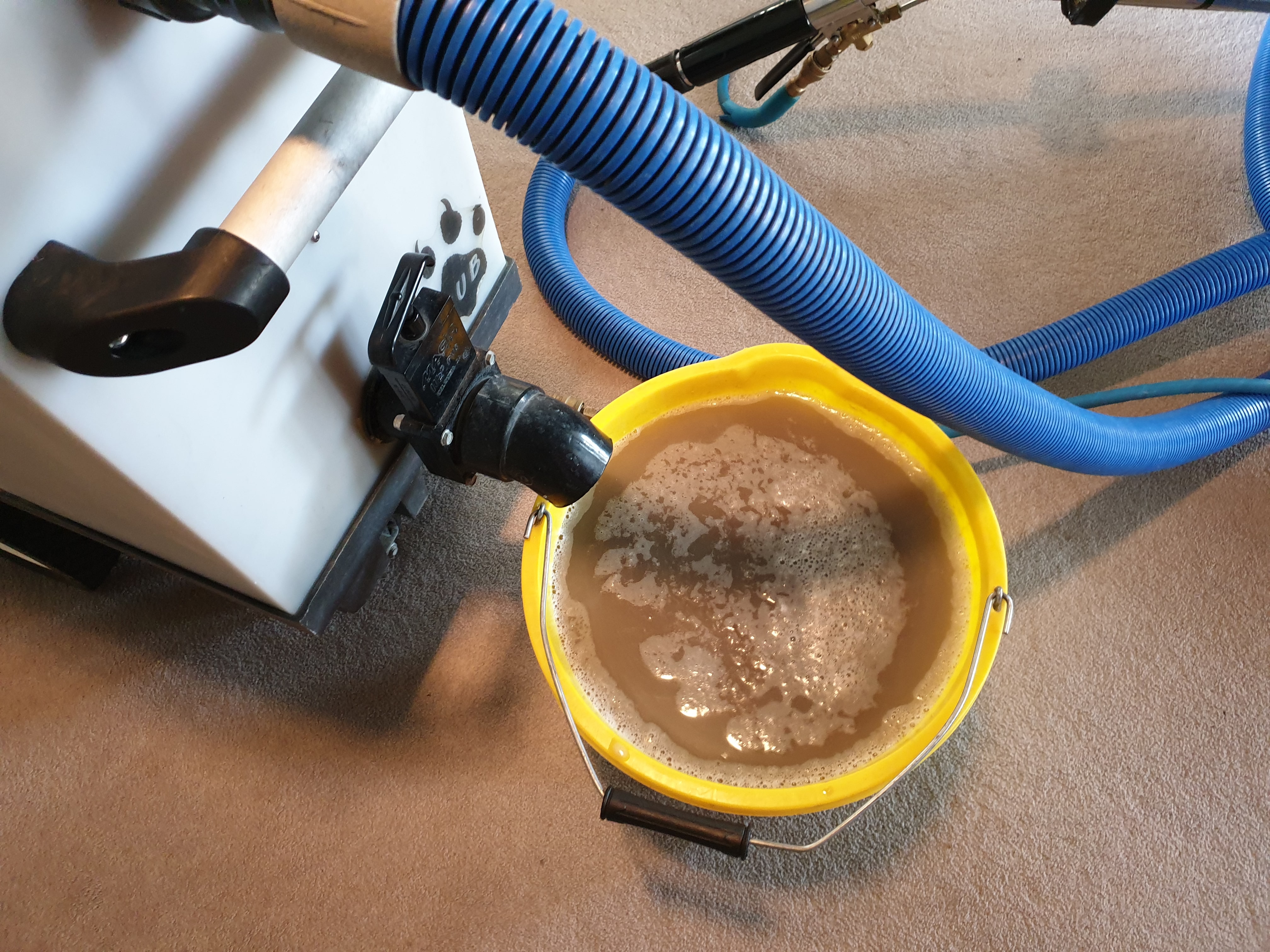 We slowly and carefully clean our way out of your home, cleaning & rinsing all areas.
Our carpet cleaning in Cooden clients are often shocked at the recovered water that is removed from their homes.
Our system cleans & sanitises your carpet fibres too. Read some shocking facts about allergens and germs in you carpet!
This rinsing process is also employed when we are sofa cleaning in Cooden. Removing stubborn and ground in dirt.
Protective squares are placed under furniture feet if we are concerned that dye / rust marks may be an issue.
Overshoes are also left with our clients in case they need to walk on cleaned areas.
Easy quotations
Our contact us page is easy to use and confidential.
Simply enter your details and cleaning requirements, from sofa cleaning in Cooden to mattress cleaning. We will return an inclusive quotation on the same day.
We never share your information with any third parties.
Call us on 01424 799559, We are happy to answer and questions or concerns that you may have relating to any of our professional local home cleaning services.
A time to drop in and leave you a quotation can be arranged or give you an idea of cost over the phone.
For busy people we have our text quotation service. Simply text 'quote' to 07802177435 followed by your requirements.
We will return a quotation for your consideration on the same day.
Don't worry if you are not based in Cooden, we cover all Sussex towns and villages including nearby Bexhill – Battle – Little Common – Pevensey Bay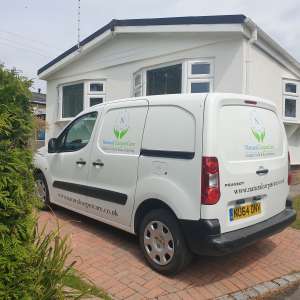 Keep an eye open for our vans working in your local area!
Carpet cleaning in Cooden the professional way.