We have been sofa cleaning in Stone Cross for aver 30 years.
Stone cross is an area located between Eastbourne and Hailsham and has been developed over the last 20 years.
Stone Cross has a local pub, supermarkets, shops and local schools nearby.
It also has its own church. The parish church of Saint Luke sits in the heart of Stone Cross.
The area is particularly popular with families.
Safe upholstery cleaning
Sofa cleaning is a service that we provide in the area on a regular basis.
However hard we try to look after furniture fibres will pick up stains and soil over the months.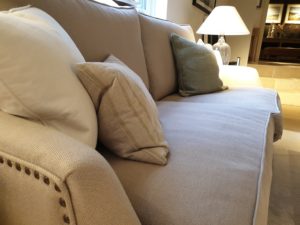 A combination of beverage stains, newsprint, pet staining, body oils and dust will change the fibre appearance.
Regular vacuuming will help. Removing dust on a weekly basis will make a big difference.
An annual professional deep clean will remove soil build up and not only improve your sofas appearance but improve its hygiene levels.
Work out how many hours you spend on your soft furnishing each day, it may surprise you.
Stone cross professional cleaning – how we work.
On arrival we will slip our overshoes on and inspect your couch.
We will identify its fibre construction and choose the most effective method and solutions to use.
After a vacuum we will apply our solutions directly to the fibres. This is massaged carefully into your furniture using a professional power brush.
Whilst the nano technology product works in the fibres we set up one of our powerful cleaning extractors.
When the machine is ready we will then start the cleaning process using our Sapphire upholstery cleaning tool.
If any stubborn stains are encountered we will treat with other selected products.
If necessary we will towel dry or use one of our accelerated drying machines.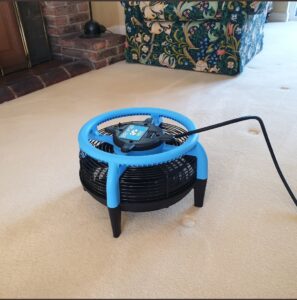 Qualified professional services
Would you use a non qualified plumber, doctor or pilot? Our answer is no.
We think knowledge is vitally important in any industry.
Better service levels and less risk are the obvious advantages. Why not take five minutes to work out carpet & sofa replacement costs in your home?
Many operators have no qualifications and inadequate insurance. Did you know standard liability insurance does not cover sofa, rug or carpet cleaning?
We are national carpet cleaners association members. We have had to attend courses and pass examinations to become certified members.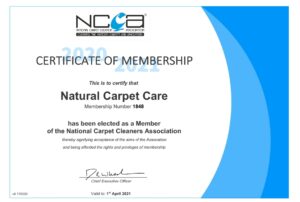 Each and every year our treatments risk insurance certificate is sent to the association.
We receive regular updates relating to new products, methods and equipment.
This means that we can deliver the best possible customer service.
Get a speedy inclusive quotation
Speak to a qualified technician on Eastbourne 520044 we are happy to answer any questions, give you an idea of cost over the phone or drop in to see you.
Text us on 07802 177435 include your requirements and we will text back with an estimate on the same day.
Our contact us form is secure and easy to use. We do not share any information with third parties.