We have been carpet & sofa cleaning in Willingdon since the mid 1980's.
Willingdon village is situated between Eastbourne and Polegate in Sussex.
The village overlooks the south downs national park. A walk from Butts Brow to Jevington will give you incredible views over the county.
In Willingdon there are pubs, restaurants and a post office. Willingdon also has its own golf course.
Its where we live, so its not surprising that we have a lot of carpet, rug and sofa cleaning clients in the area.
Carpet cleaning in Willingdon
We are your local carpet, rug and upholstery cleaning company in Willingdon.
Our services have been used by the residents in the village since 1986.
Carpet, rug and sofa cleaning equipment and products have changed a lot in this time.
Long gone are the lengthy drying times along with fuming and highly toxic products that potentially compromise health.
Our products are incredibly effective delivering hard to believe results with no soaps or detergents.
Detergent based products leave a tacky residue in carpet and soft furnishings. This in turn encourages soiling.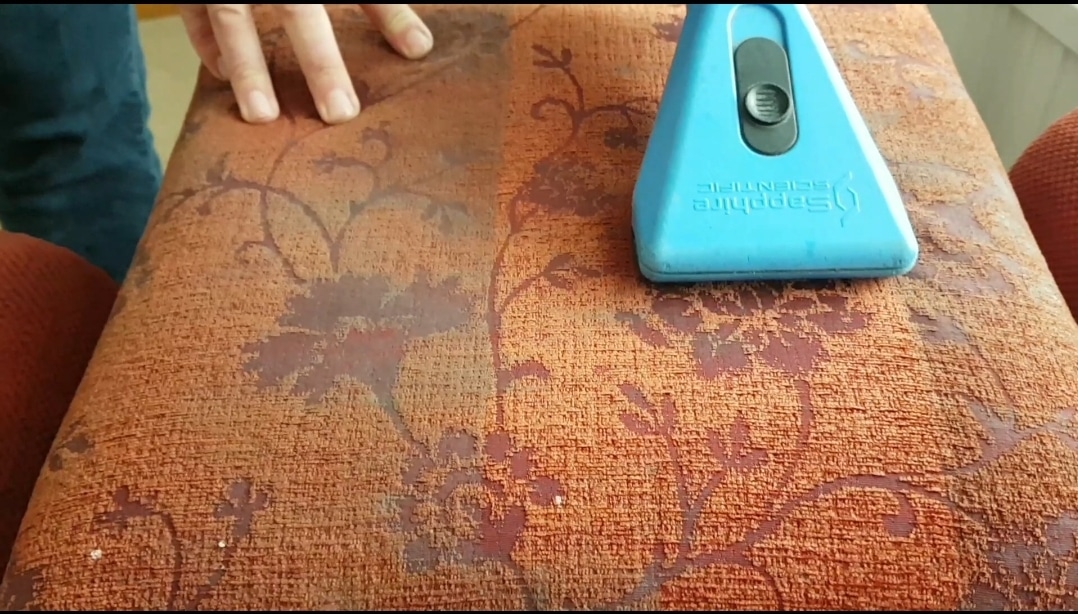 This images shows how effective professional sofa cleaning can be. With drying times as low as 90 minutes.
Not only are we fully qualified and trained, but fully insured with professional treatments risk insurance.
When you realise the replacement costs of good quality furniture, carpets and rugs ensuring you are covered is important.
Trade qualifications
With any trade, qualifications are a imperative. Employing an unskilled operator can be risky.
We have attended courses and passed examinations relating to what we do.
The national carpet cleaners association provide high quality training and examinations that have to be passed before membership is granted.
With regular updates relating to equipment, products and techniques. Each and every year our insurance documents must be sent to the association.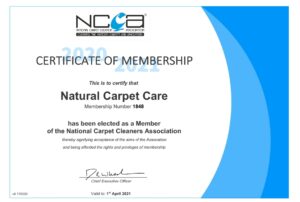 If a company hasn't got membership ask why?
Get in touch
If you need carpet & sofa cleaning in Willingdon get in touch !
We are happy to drop in and provide you with a quotation. Simply call Eastbourne 520044 and speak to a professional.
If you have any concerns of questions relating to cleaning any item in your home we are happy to answer your questions.
How about a text quote? Simply text 'quote' to 07802 177435 along with items and areas that need cleaning, we will message back with an inclusive quotation.
We have lots of specialist cleaning services that relate to your home, why not take a look and see if we can help you.
We also have lots of clients in nearby Jevington – Alfriston – Pevensey and Hailsham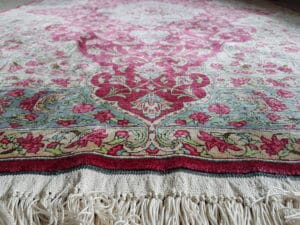 Natural carpet care – professional carpet, couch and rug cleaning services throughout Sussex.
We cover all homes within the BN22 post code Willingdon area.