We have been carpet cleaning & sofa cleaning in Jevington, Sussex for more than 30 years.
Jevington is located in between Wannock and Friston and sits in a valley on the South Downs.
The village has its own church date all the way back to 900AD. Its tower was used to hide from the once invading Vikings.
Interestingly Jevington village has strong smuggling connections.
Contraband was landed at Crowlink and Birling Gap and then hidden in bunkers / cellars in Jevington.
The village certainly is much quieter these days! We have not seen any smugglers whilst working there in recent years!
If you are looking for premium carpet cleaning & sofa cleaning in Jevington you have come to the right place!
Carpet & sofa cleaning in Jevington, why choose us?
Its not easy keeping out debris from the outside. Especially if you have pets.
Cats and dogs are bringing in soils, sand, hairs, dander, dust and much more into your home all year around.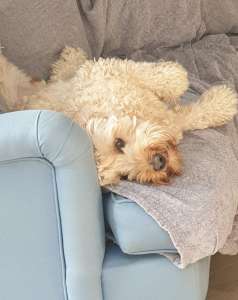 Its a continual battle. Regular vacuuming does help, but a stage is reached when professional cleaning is required.
Each and every year is the recommended frequency for carpet and rug cleaning in your home.
Our specialist carpet cleaning / sofa cleaning really does restore cleaned fibres back to almost new condition.
With so many companies in the Jevington area offering similar services who do you choose?
Here's a top tip. Enter the companies name along with the word 'reviews' on an online search.
Reading what other customers have said about their services is important. It can save a lot of money and stress!
Make sure that their pricing is transparent with no 'bait and switch' sales trickery. This can see original quotes almost double!
We have always adopted a 'customer first' attitude. Striving to deliver the best level of service and results.
For carpet & sofa cleaning in Jevington make us your first call!
Do we know what we are doing?
There are lots of companies advertising that their operatives are fully trained, this means very little with no qualifications.
We are full members of the national carpet cleaners association the only recognised qualification in our industry in the UK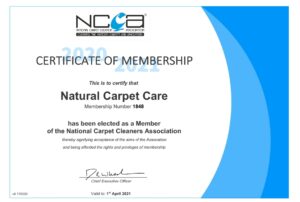 After courses have been attended and written examinations have been passed you are then invited to become a member.
This means that when we arrive at your home our knowledge has been scrutinised and we know exactly what we are doing.
A comforting thought for our carpet and sofa cleaning in Jevington clients. we will not be learning at their expense!
One of the reasons that our clients consider us to be No1 carpet cleaners in the Jevington area.
Read our post about carpets or hard flooring? the pro's and cons of fitting new carpets and hard flooring.
Get a speedy inclusive quotation for cleaning
Simplifying gaining a quotation is what we have been doing for years.
Call us on Eastbourne 520044 and talk to an experienced and qualified expert (not a person in a call centre)
We can answer any questions that you may have relating to any of our professional home cleaning services and arrange a time to view and quote.
We can also give you a costing over the phone if you can describe areas that need our attention, for carpet & sofa cleaning.
Text us on 07802 177435 starting with 'quote' include your cleaning requirements in the text and we will return a quotation.
Our site has a secure and confidential contact us page, simply fill in the fields and we will message back with a quotation on the same day.
We are your local carpet & sofa cleaning in Jevington experts!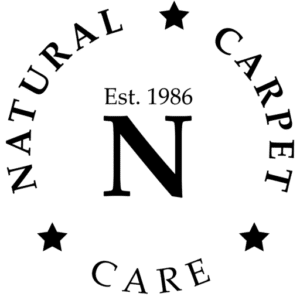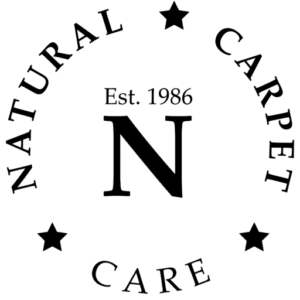 Support local business! We are passionate supporters of local business.
Avoid the chains and nationals!
Local business truly represent the backbone of the UK economy.
Shopping local is better for the local community and economy.
Research has recently discovered that for every £10 spent locally with a small business or shop represents around £50 being re spent back into the local economy.
This money is spent by business owners in local restaurants, garages, gardeners, painters, plumbers and so on.
Large chains and nationals just take money out of your local community. (apart from employment) they do their best to always use other nationals for any services they may require.
We look forward to being of service to you!
Don't forget that we are busy rug cleaning regularly in the Jevington area.
We cover all of the BN20 properties in the local Jevington area.
We also visit nearby Meads –Seaford – Littlington and Berwick areas too.
If you are considering carpet & sofa cleaning in Jevington make us your first choice.
Read about our new 'early bird' carpet & sofa cleaning in Jevington for busy families and people.
Ideal for busy people, getting home in the afternoon to a clean and hygienic home.
We look forward to meeting you.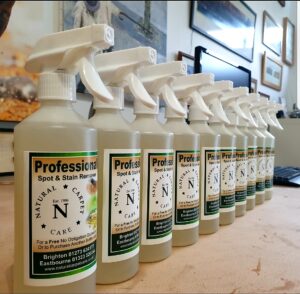 We can now supply you with one of our professional ECO spotter bottles that can remove stains from carpets, rugs and sofas. (500ml)
Raising the standards of carpet & sofa cleaning in Jevington. Professional home cleaning services from natural carpet care.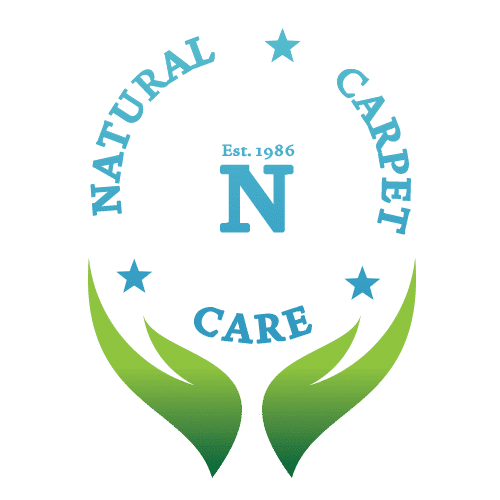 Watch out for London companies operating in the Sussex area. Can you imagine the carbon footprint left by an operator travelling over 100 miles to clean your sofa or carpet?
Natural carpet care, serving all towns and villages in Sussex and also based in Sussex.