We have been sofa cleaning in Dallington, Sussex for more than 30 years.
Dallington is around 7.9 km away from Heathfield (East) and about 12.9 km from Battle (West)
Its in the Rother district of Sussex. It sits on high ground overlooking the lovely countryside of the Weald.
The area is surrounded by farmland and woodland. For those with a taste for country living its a perfect place to live.
However country life does have its drawbacks, one being that the outside does seem to make its way indoors, with a little help from our fury freinds.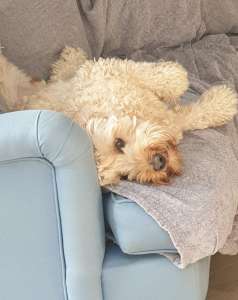 Sofa / upholstery cleaning – why call us?
With so many options via an online search why consider our sofa cleaning services in Dallington?
With more than 30 years experience of sofa cleaning in Dallington we are not only knowledgeable but highly trained.
Many companies will claim to be highly trained but are they qualified?
The national carpet cleaners association provide the best and most thorough training and qualifications relating to sofa, rug and carpet cleaning.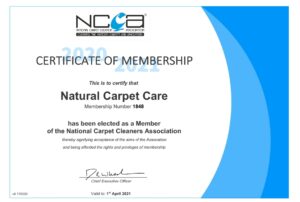 Only after courses have been sat and examinations passed are you invited to become a full member.
Our full treatments risk insurance certificates are scrutinised every year too (standard liability insurance will not cover sofa cleaning)
Regular updates relating to new cleaning methods, products and equipment are sent through regular newsletters.
We would certainly think twice before employing any trade with no qualifications.
Sofa cleaning in Dallington just got better!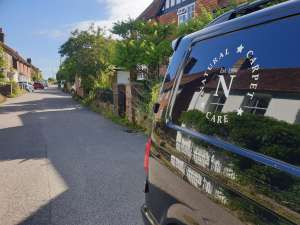 Our sofa cleaning process –
On arrival we will come in and inspect your sofa or chairs that we will be cleaning.
This enables us to select the correct solutions and method to deliver the best cleaning result.
We follow this with a furniture vacuum, to remove dry soil and debris from the fibres.
Our toxin free effective solution is then applied directly to the soft furnishing fibres.
This will be massaged into the fibres safely using an Orbipro power brush. Our solutions are then thoroughly applied.
One of our high airflow ultra efficient extractors is then set up. The cleaning process will then take place.
Dirt / slurry removed from the fibres will then be safely recovered in our holding tank.
This also happens when we are cleaning carpets, rugs and mattresses.
Fibres will usually dry in around three hours. With no nasty fuming odours.
We also use advanced upholstery cleaning tools. The Sapphire scientific sofa cleaning tool is regarded as one of the best on the market.
Don't forget that our effective cleaning solutions are odourless and toxin free.
Free non obligatory sofa cleaning quotation
We have an easy to use and completely confidential contact page on this website.
For sofa cleaning in Dallington simply enter your requirements and details, we will message back with an inclusive quotation.
Call us on 01323 520044. We are happy to answer any questions relating to any of our professional home cleaning services.
We can also give you an idea of cost over the phone.
Our text quotation service is popular too. Simply text 'quote' to 07802 177435 followed by your requirements. We will be back in touch on the same day.