Rug cleaning in Magham Down has been a regular booking in our diary since 1988.
Magham Down lies on the A271 road between Herstmonceux and Hailsham.
Magham Down has a grade II listed building which is known as Magham Down manor house.
Sitting in a semi rural location Magham Down has a big appeal for people that like to live a little out of town.
Considering rug cleaning or carpet cleaning in Magham Down?
Why choose us? There are many companies offering services like ours in the local area so why consider us?
Our professional cleaning services have been used by the residents of Magham Down for more than 30 years.
We hold full treatments risk insurance too (standard liability insurance will not cover carpet, rug or sofa cleaning services)
We are full national carpet cleaners association members. Only after attending courses and passing examinations can you then consider yourself to be qualified.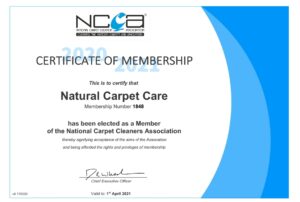 We wouldn't employ and non qualified electrician or plumber, so why employ a non qualified carpet and rug cleaning technician?
Over the years we have seen many disasters. Why not calculate the replacement costs of your loved rugs or carpets.
The efficient cleaning system that we use removes maximum quantities of soil and stains from items cleaned.
How we work –
When thinking about rug cleaning the best and most thorough way to safely clean your area rugs is offsite rug cleaning.
Our commercial property was purchased over 15 years ago solely to develop our specialist rug cleaning services.
We have a fully equipped workshop where we rug dust/beat rugs before any cleaning takes place.
After solution agitation (a very important part of our process) we will clean / rinse rug fibres.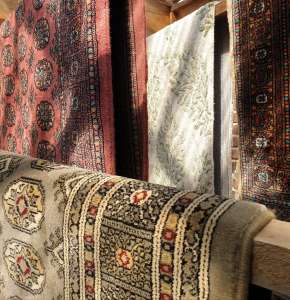 Rugs are then taken to our drying room. We normally like them to be drying off for around two days. This is where we treat rug fringes too.
We then inspect your rug, returning it to you ready to use, clean, fresh and dry.
We also cleaning rugs for people in neighbouring Herstmonceux and local villages of Windmill Hill and Cowbeech
Get in touch –
Our contact form on this website is confidential. We do not share any of your information with third parties.
Simply fill in your details and requirements. We will email back with an inclusive quotation on the same day.
You can call us on Eastbourne 520044 – speak to a qualified and experienced technician.
We can answer any questions or concerns that you may have regarding any of our professional home cleaning services.
From carpet cleaning to sofa cleaning. We are your local cleaning experts!