Natural carpet care have been carpet cleaning in Bexhill for over 30 years, along with our rug cleaning and sofa cleaning specialist services.
Bexhill is a well maintained and pretty seaside town located on the Sussex coast between St Leonards on Sea and Cooden.
Bexhill on Sea is the 'home of motor racing' and have vintage motor gatherings yearly, with enthusiasts travelling from all parts of the British Isles to watch and participate.
The De la Warr Pavillion is also a famous landmark hosting many famous names over the years providing top quality entertainment for the residents of Sussex for many years.
Its Art Deco design is striking and is easily seen when walking west along Bexhill seafront.
We enjoy visiting Bexhill when cleaning carpets and sofas, we often have a tea on the seafront before leaving!
With so many carpet cleaning in Bexhill cleaning companies around these days which one should you choose?
Natural carpet care are Sussex based and have been cleaning carpets in the Bexhill are for over 30 years.
In recent months we have noticed more regional / national companies offering services that sound like ours.
Some are as far as London, imagine the carbon footprint of a company travelling over 100 miles to clean your sofa or carpet!
You can call us directly on Bexhill 799559 or perhaps cast your eye over some of our genuine carpet and rug cleaning reviews listed on the NCCA website
Carpet cleaning companies sound similar, but what are the differences?
As with most industries there are qualifications that can be taken, knowledge allows us to deliver a better / deeper clean every time.
With carpet, rug and upholstery cleaning the only recognised qualification is via the National Carpet Cleaners Association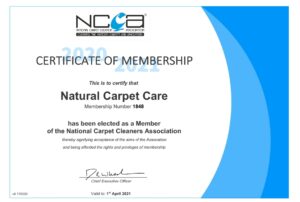 Courses need to be taken and examinations need to be passed before you can become a member.
Consider the replacement costs of your carpets, rugs and soft furnishings if a non qualified / experienced operator damages your carpet or upholstery?
A fully trained technician will know how to restore / clean using the correct method and solutions.
Ask if a prospective carpet cleaning company is a member, if not then why not?
Carpet cleaning in Bexhill just got better!
We also provide effective mattress hygiene cleaning. People spend many hours in their bed.
Imagine the build up of skin, hairs, dust mites and mite excrement in your mattress. Regular hygiene cleaning will maintain the cleanliness of your bed.
We recommend an yearly mattress clean.
Read more about our new 'early bird' carpet cleaning in Bexhill service for busy families. Appointments from 7am.
Cleaning solutions and drying times
We operate some of the very best equipment available.
Jaguar 8.4 machines and Cub 8.4 machines from Solution UK in Cornwall.
After preparing your carpet with a thorough vacuum and agitation we clean and rinse. Leaving fibres residue free.
With drying times around 3 1/2 hours.
Soft furnishings and fibres will be left residue free and looking as close to new condition as possible.
Using cheaper conventional detergent based products will leave sticky residues in the fibres, which will in time attract dirt and dust.
The good news about our solutions is that they contain no soaps or detergents, they are completely toxin free, safe for humans and pets
With pets in mind, cats and dogs are part of most homes in the UK. Many calls that we take are pet related.
Dogs bring soil and debris in from your garden, cats do the same but due to their nature cats will spread dust and mud throughout your property. They access all areas!
Read more about our much loved pets and their effect on our homes.
Directly after carpet cleaning is the optimum time to apply carpet fibre protector products.
These are applied directly to the fibres whilst moist.
Even coats are applied and allowed to dry. The fibres will resist soiling and not absorb spills quickly.
Carpet cleaning in Bexhill, rug and sofa cleaner – Are we insured ?
We are often asked this, yes we are fully insured. There's more to this topic than meets the eye.
Did you know that standard third party liability insurance does not cover carpet, rug and sofa cleaning treatments.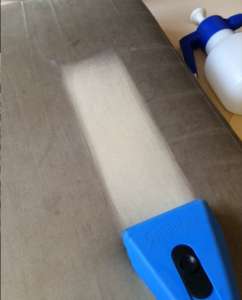 As part of the national carpet cleaners association we have to produce our full Treatments risk insurance each and every year.
Once again, this makes using an NCCA member a good choice for anyone considering carpet cleaning in Bexhill.
In recent months we have cleaned many rugs including one that cost our customer over £30,000. They were certainly reassured when we told them to visit the NCCA website.
We clean rugs in our fully equipped workshop with drying facilities.
We collect rugs in the Bexhill area and return them clean and dry, ready for use.
Carpet cleaning in Bexhill – easy quotations
We like to try and make things as easy as possible. Getting a quotation to our customers is certainly no exception.
Our new text quotation service is proving to be popular, just text 'quote' to 07802 177435 followed by your requirements.
We will text back on the same day with an inclusive quotation.
You can use our online quotation page – simply fill in your contact details and requirements and press send. We will be back to you on the same day with a quotation.
Speedy quotes for carpet cleaning, rug and sofa cleaning throughout Sussex.
You can always call us on 07802 177435 – we are happy to answer any questions relating to carpet, rug or upholstery cleaning.
Call us on our landline – 01424 799559
For different ways to receive a quotation visit our quotation process post.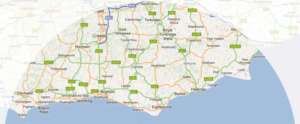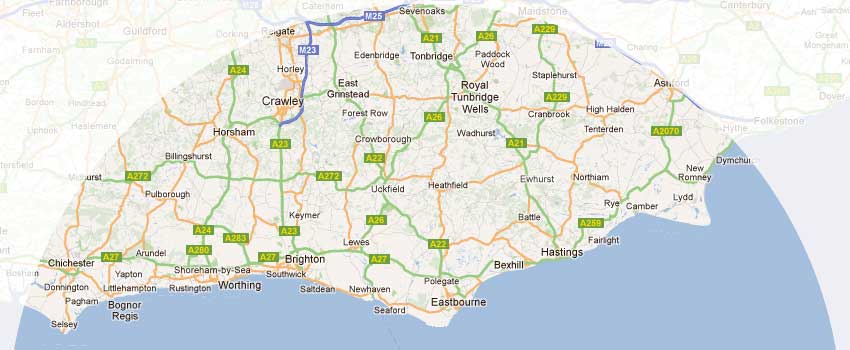 We have many clients in Bexhill on Sea but also cover all areas in Sussex.
Including Battle – Cooden – Ninfield & Hooe
Sisal and Seagrass carpets can now also be safely cleaned using our dry cleaning process. Standard hot water extraction will usually see this type of floor covering damaged beyond repair.
We have cleaned a surprising amount of this type of floor covering in the Bexhill area recently, make sure your carpet cleaning company are NCCA members!
Natural carpet care – carpet, rug and sofa cleaning throughout Sussex.
Did you know that we can supply you with effective ECO spotter bottles (500ml) that are great for dealing with stains and spills on carpet, rug and sofa fibres.
Great to have under your sink, just in case. They contain no bleaching agents or stick detergents.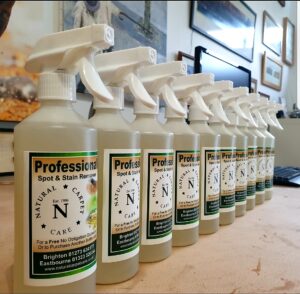 Support your local businesses – Shop local – spend local !
If you are considering carpet cleaning in Bexhill, you can rely on our highly rated and regarded Sussex based company.
Watch out for London based companies using fake addresses in your area!