Windmill Hill rug cleaning is a service we have been supplying to residents since 1988.
Windmill Hill is located just outside of Herstmonceux. One of the best known landmarks in the area is the PGL site.
Affectionately known as 'parents get lost' by children that have spent time at the activity centre.
Windmill Hill must have a Windmill ! It certainly does not disappoint! A beautifully maintained grade II listed mill sit within the area.
Windmill hill sits in the stunning Sussex countryside which can cause its residents a problem with soils / sand making its way into their homes.
Rugs and carpets tend to be 'dust magnets' that will hold loose soils.
Regular vacuuming using a SEBO BS 36 for example will remove large quantities of dry solids.
Annual professional cleaning will remove deposits and restore the indoor air quality in your home.
We also offer fitted carpet cleaning for your home using ECO friendly solutions.
Rug cleaning in Windmill Hill – why us?
With so many companies offering services that look like ours why choose us?
Looking after our customers – has your carpet or rug cleaner got the correct insurance?
Standard liability insurance will not cover rug, carpet, sofa or mattress cleaning. Only treatments risk insurance is acceptable.
Are we fully trained? Most companies say that they are fully trained. But how about being fully qualified?
We have attended training courses and passed examinations relating to our industry services to become members of –
The national carpet cleaners association this means that we are fully qualified and certified.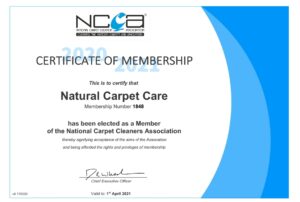 Ask the company for their membership number, if they don't have membership ask why?
We certainly wouldn't use a non qualified electrician or plumber so why consider a non qualified carpet or rug cleaning technician?
How we work –
When we are taking care of people's rugs we offer a free collect and return service.
Offsite rug cleaning is the only way to thoroughly clean and sanitise your rug.
We will usually need a rug for around 5 days. This enables us to put it through our detailed process.
Rugs are a great addition to your home. Vibrant colours and textures really change the feel of a room.
We can restore colours to an 'almost new' condition. With no harmful residues left in the fibres.
People like the fact that rugs are returned clean and dry – ready to use.
Get in touch – rug & carpet cleaning
Our contact us page is easy to use and confidential. With no concerns about any of your information reaching third parties.
Call us. We are on Eastbourne 520044 and are happy to discuss any concerns or questions that you have relating to any of our professional home cleaning services.
We can also arrange a time to drop in and survey any areas that require cleaning.
Text quotes are become more popular – Text us on 07802 177435. Include items that require cleaning. We will be back in touch on the same day.
We look forward to meeting you!