We have been visiting customers in Stunts Green, Sussex for many years.
Stunts Green sits close to Herstmonceux in the beautiful Sussex countryside.
The local authority is Wealden and constituency is Punnetts Town and Bexhill.
Many properties in the area back on to open countryside and farmland which makes it an extremely popular place to live, particularly if you are a dog owner.
If you are searching for carpet cleaning in Stunts Green make us your first call.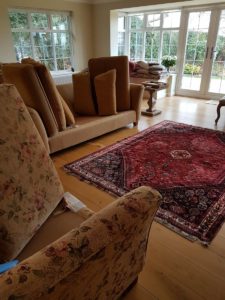 Carpet cleaning in Stunts Green, why choose us?
Its easy to find companies / people offering services that sound like ours, so why call us?
With any trade service its extremely important to do some homework on the person / company that will be coming to you.
The first question to ask – 'are they qualified?' 
We are not only fully trained but fully qualified.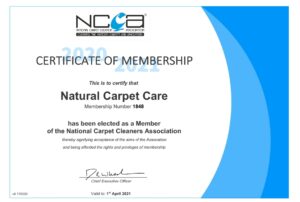 Our national carpet cleaners association membership is extremely reassuring aspect of our business for our clients. 
If the company proposing to clean your carpet, rugs or soft furnishings are not members ask why?
We are not subscribers to any lead generating websites like check a trade either. Being NCCA members is the very best recommendation in our industry.
How we work in your home
When we arrive at your property we will slip into a pair of overshoes and inspect the areas / items that we will be cleaning.
This enables us to select the most appropriate / effective method to clean your carpets and the most suitable cleaning solutions.
Many people don't realise that there are different types of carpet cleaning for specific floor coverings.
We will then return with one of our SEBO BS36 vacuum cleaners to remove as much dry soil as we can before carpet preparation takes place.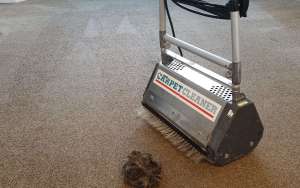 The image above shows a carpet that has just been agitated using one of our TM4 professional counter rotating brush machines.
Its primary purpose is to make sure our products are brushed into the fibres, but it also removes large quantities of fluff, dust and hair during the process.
Cheap carpet cleaning companies will often skip this part of the cleaning process because its time consuming. (Also the equipment is very expensive)
We believe in spending time to achieve the best possible results for every customer on each visit.
Once thorough preparation is completed, we will then set up one of our ultra high airflow carpet extractors / cleaners.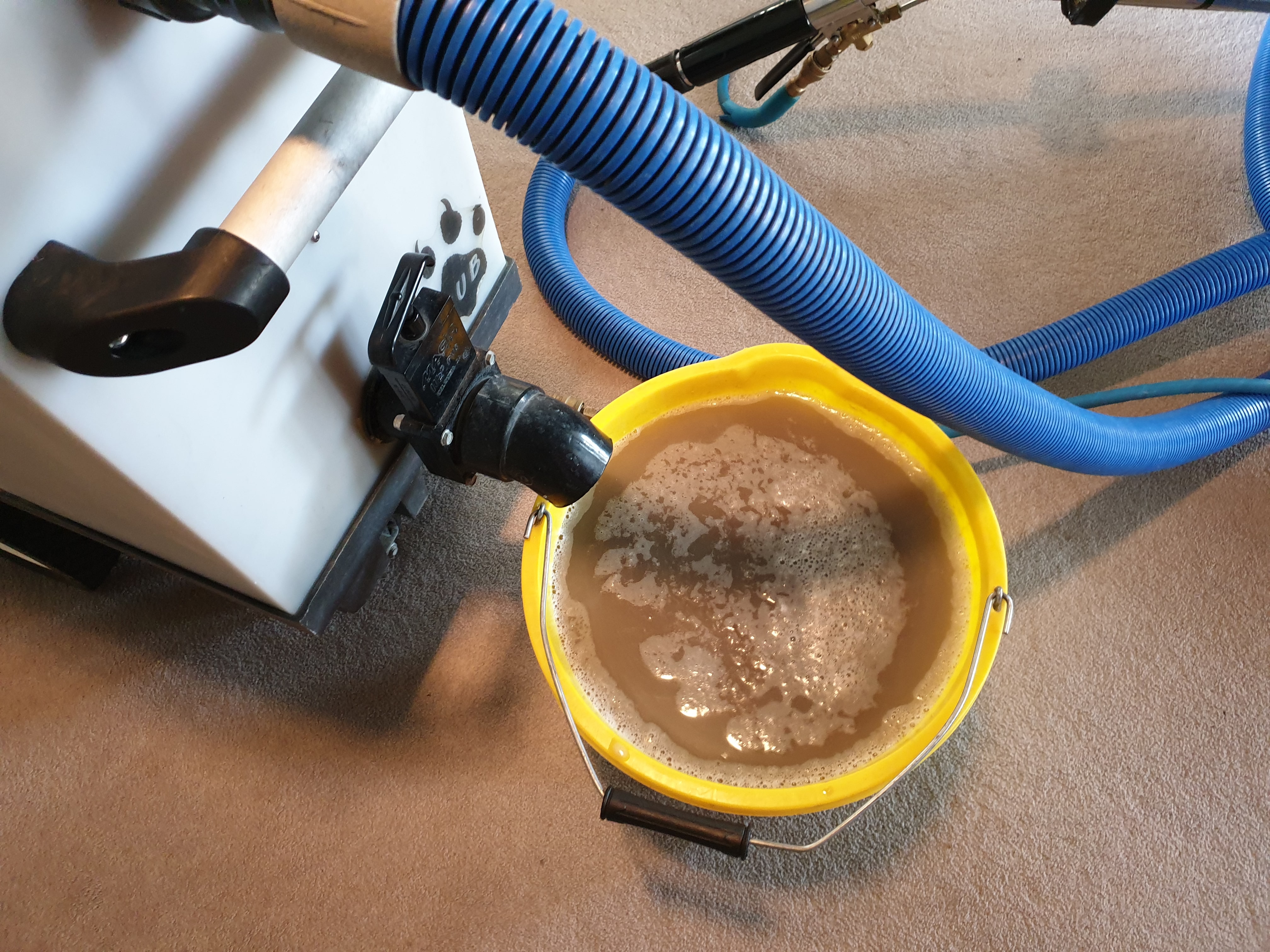 This will clean / rinse your carpet fibres. Leaving no stick residues behind when the fibres dry.
Our customers are often shocked at the recovered water colour & consistency!
We use similar machines in our workshop when we are cleaning rugs. Offsite rug cleaning removes more dirt and dust than home cleaning.
Many of our carpet cleaning in Stunts Green customers have been genuinely shocked over the years!
Before leaving your home we will place plastic protective squares under any wooden / metal feet if we fear marking may occur.
We also leave clients with overshoes to use whilst the carpets are drying. (usually three hours)
If you don't live in Stunts Green don't worry, we cove all Sussex areas including nearby Hailsham – Heathfield – Polegate & Horam.
Free non obligatory quotations
Use our confidential and straightforward quotation submission page. Enter your details and items that require cleaning.
We will return an inclusive quotation on the same day.
Call us on 01323 520044 and speak to an experienced and qualified technician.
We can answer any questions that you have relating to any of our services.
From mattress cleaning to information relating to our sofa cleaning services, we are happy to help.