We have been cleaning carpets in Blackboys since the mid 1990's.
Blackboys is situated close to the Ashdown forest in mid Sussex.
The village sits on the Lewes to Heathfield road. The Blackboys Inn is a public house situated in the village it was opened in the 1300's.
Speculation suggests that the inn was originally opened by merchants delivering charcoal to local towns and villages.
Our carpet cleaning in Blackboys service is still as popular as ever.
Carpet cleaning in Blackboys – why call us?
Its easy to find people offering services that sound like ours via an online search, so why consider us?
Many companies will flag up that they are fully trained. This sometimes means that they have attended a free course after purchasing a machine.
We are not only fully trained but fully qualified. The national carpet cleaners association provide the most comprehensive training in our industry.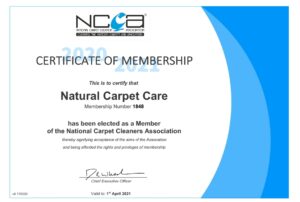 Only after course attendance and written examination passes are you invited to become a member.
Each and every year we are required to submit our full treatments risk certification.
Regular newsletters and updates on new products, equipment and cleaning techniques help us move forward with our cleaninglevels.
Here's a top tip before employing any company to clean your carpets enter their company name followed by the word 'reviews' using an online search.
Read up on customer comments relating to their business, you may be in for a surprise!
We invest heavily in the most efficient and effective equipment from cleaning machines to accelerated drying equipment.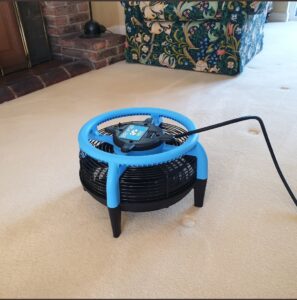 How we work in your home.
Our technicians are uniformed, polite and work carefully in your home.
On arrival we will pop in and inspect the areas that we are cleaning.
This will then enable us to choose the best cleaning solutions and correct cleaning method for your carpet.
Did you know there are different carpet cleaning methods for individual carpet types?
Our first job is to vacuum the area before we start carpet preparation.
We use SEBO BS36 cleaners. This part of our process removes dry soil deposits in your carpet fibres.
We then evenly apply our non toxic cleaning solutions directly to your carpet fibres.
After this we will treat localised stains manually. Our professional carpet / rug agitation system will then be used to brush our products down to the base of carpet fibres.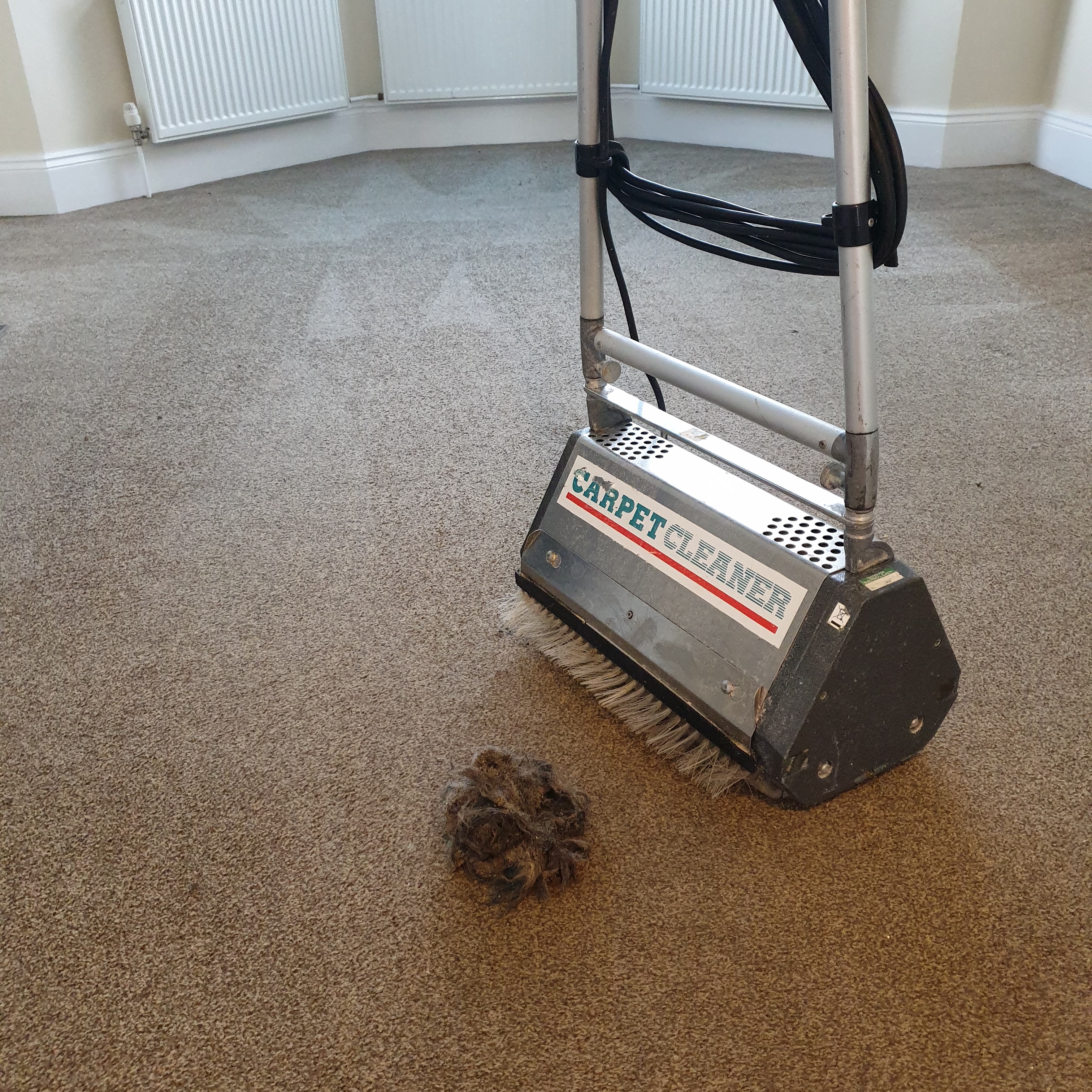 Its always a shock to see the quantity of hair / clothes fibre that our TM4 agitation machine will pull out of your carpet!
This often surprises our carpet cleaning in Blackboys customers!
We will then set up one of our carpet cleaning extractors. This is used to carefully rinse / clean your carpet fibres.
The process removes soils and staining from your fibres. We slowly work our way out of your property.
Furniture feet are checked to make sure that no dye bleed / rust will mark your carpet as it dries. We will leave plastic protectors under feet if we are concerned.
Once we finish cleaning we will leave some overshoes with our customers in case they need to walk in the areas cleaned.
Read about all of our professional home cleaning services available in your home.
Get a non obligatory quotation
Our site has an easy to use and confidential contact / submission form.
Simply enter your requirements and contact details, we will be in touch with an inclusive quotation for you on the same day.
Call us. Speak to a qualified technician on 01323 520044. We are happy to answer any questions that you may have relating to any aspect of our business.
We can arrange a time to drop in and leave you with a quotation or give you a idea of cost over the phone if that helps.
If you live in another area don't worry. We visit all villages & towns in the Sussex area.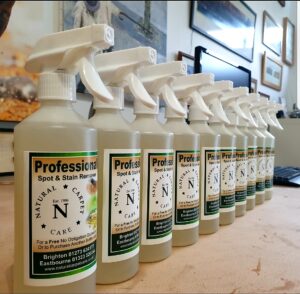 Safe and effective ECO spotters that we can supply our carpet cleaning Blackboys customers.