Carpet & sofa cleaning in Horsebridge has been a regular visit for over thirty years.
Horsebridge sits just north of Hailsham and south of Hellingly nestling into the Sussex countryside.
It has easy access to Brighton and Eastbourne via the A22 and A27 roads.
Its served by a local pub and a small convenience shop. Near the pub there is also a play area and recreation ground for families.
We like to visit the smaller villages in and around the Sussex area.
Carpet & sofa cleaning in Horsebridge, why us.
With many companies offering services like ours, who do you choose?
Its important to do your homework before hiring any company to clean your sofa or carpet.
A good tip is to enter their trading name on an online search, followed by the word 'reviews', you may be in for a shock!
Also 'fully trained' can mean an hour of basic explanation in an office!
We are fully qualified. Being members of the national carpet cleaners association means that we have attended courses and passed written examinations relating to our business.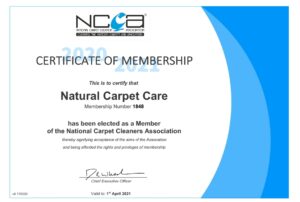 We certainly wouldn't use a non qualified mechanic or electrician. So why consider using a non qualified carpet or sofa cleaning technician?
Consider the replacement costs of your furniture or carpets, it may surprise you.
Our carpet & couch cleaning process
If you are considering carpet & sofa cleaning in Horsebridge read about our cleaning process.
Carpets and sofas are a dust trap. Skin cells, fuel dust, allergens, pollen, hair dander and much more will settle at the base of soft furnishing fibres and carpet fibres.
Regular vacuuming will help. A professional clean every year will return your carpet and upholstery back to their original condition.
Indoor air quality will improve along with the appearance of any item cleaned.
The expected life of any carpet or upholstery cleaned will improve too.
Our premium carpet cleaning services deliver a fast drying, deep down clean. Clients are regularly shocked with cleanliness levels.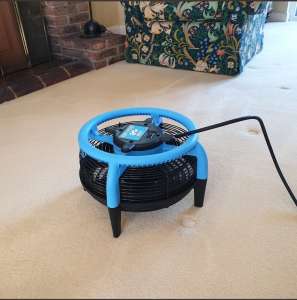 We can also offer accelerated drying. One of our Dry-pods will dramatically speed up the drying times for sofa and carpet cleaning.
This additional service is very useful when working in the winter months when open windows are not welcomed by our clients.
We are always looking to improve our services, from mattress cleaning to rug cleaning. Our company strives to exceed customer expectations.
This is why our clients consider us to be No1 carpet cleaners in the Horsebridge area.
If you have rugs in your home we offer a free collect, rug dust, clean, condition, dry and return service.
Get in touch for a free quotation
Our confidential contact us page is easy to use. Simply fill in your details and requirements, we will be in touch on the same day with a quotation.
Call us on Eastbourne 520044. We are happy to answer any questions that you may have and give you an idea of cost.
We are also very happy to drop in and take a good look at items that need cleaning.
Text quotes are popular too. Simply text 'Quote' to 07802 177435 followed by your cleaning requirements, we will message back with a speedy quotation
We look forward to being of service to you and your family.
We cover all postcodes in the local Horsebridge BN27 area including the nearby market town of Hailsham and local villages of Horam & Berwick
For carpet & sofa cleaning in Horsebridge think of us first!
Our clients consider us to be No1 carpet, rug and sofa cleaners in the Horsebridge area.
We now have 500ml emergency ECO spotters that can get you out of trouble if you experience a stain on your carpet, rug or sofa.