We have been carpet cleaning in Hellingly since 1988.
Hellingly sits just north of Hailsham surrounded by the beautiful Sussex counrtyside.
It always been a popular place to live with families who enjoy good schools and local shops.
The old Hellingly hospital site has been developed in recent years with developers delivering one and two bedroom flats and three / four bedroom houses in a quiet location.
We were working in Buckle Drive this week on the estate, cleaning upholstery and mattresses.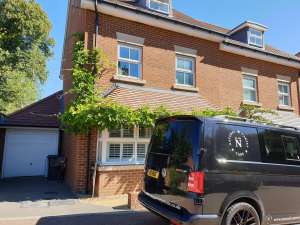 Its nice for us to get out into some of the rural / semi rural parts of Sussex.
Carpet cleaning in Hellingly, why choose us?
With many companies / people offering services that sound like ours, why consider us?
With any trade service employed in your home, its important to make sure you do some homework before calling anyone in.
Enter their trading name on an internet search followed by the word 'reviews'
This may be a revelation! Don't always believe testimonials & reviews on any website. Google reviews are always a good source.
Do they have trade qualifications? People often claim to be fully trained, but until someone is fully qualified they can't claim to be an industry expert!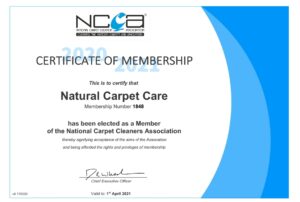 We are national carpet cleaners association members. This means that we have attended classes / courses and passed written examinations.
Before employing any rug cleaning / carpet cleaning in Hellingly ask the company for their membership number.
You can check on the association website to make sure they are qualified.
Would you employ a non qualified carpenter, electrician or plumber?
Insurance – we hold the correct level of insurance.
Did you realise that standard third party liability insurance will not cover carpet, rug or sofa cleaning?
Only full treatments risk insurance will suffice. This covers all of our professional home cleaning services.
Looking after our carpet cleaning in Hellingly customers!
Professional home cleaning services.
How do we work in your home?
Before any cleaning or preparation takes place we slip on a pair of overshoes and inspect the areas / items that we are cleaning.
We then return with a SEBO BS36 vacuum cleaner and thoroughly vacuum all areas that we will be cleaning.
Not only does the SEBO cleaner remove large quantities of dry soil it also has hospital S filters. This insures that allergens and dust isn't blown around your home.
We the apply our toxin free cleaning solution to the areas that we are going to be cleaning.
This will be agitated into the carpet fibres using one of our professional carpet / rug agitation machines.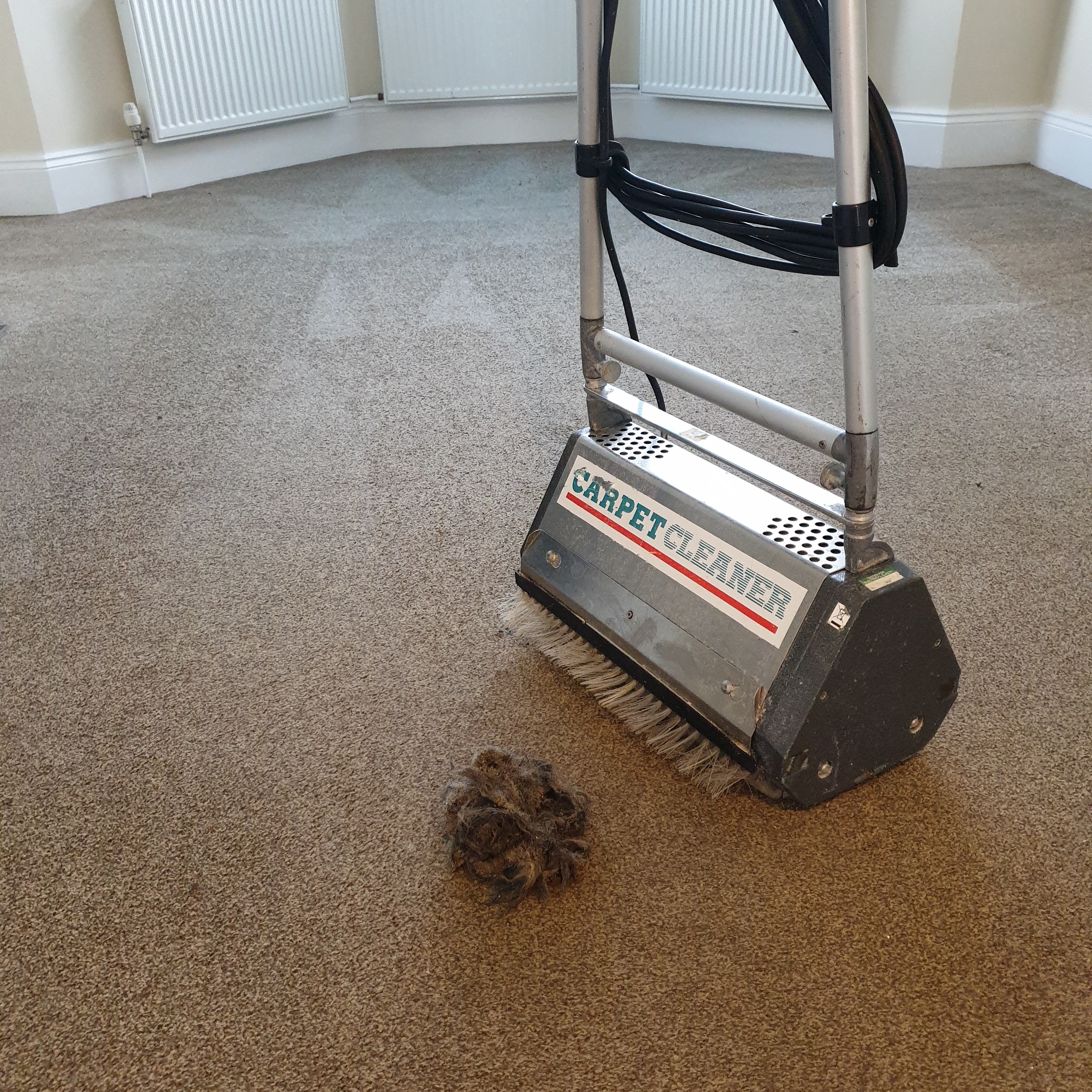 The image shows a ball of hair / fluff / clothes fibres and much more removed from a single room!
Its quite a shock for some of our carpet cleaning in Hellingly customers!
We set up one of our ultra high performance extraction machines and then slowly and carefully make our way out of your home.

Cleaning in rinsing your carpet, sofa or mattress using only safe and effective cleaning solutions that are baby safe.
We are often cleaning in Hellingly, if your don't live in the village don't worry, we cover local towns and villages including –
Hailsham – Seaford – Polegate – Horsebridge & Alfriston
Safe and easy quotations
Our website has a confidential and safe contact us form. Simply enter your details along with items that need cleaning in your home.
We will be in touch with an inclusive quotation on the same day. We can also arrange a time to drop in and inspect items / areas that need cleaning.
Call us. Speak to a qualified technician about your carpet cleaning in Hailsham requirements.
We can answer any questions that you have relating to any of our services.
Or aim is clear. We strive to provide our customers with the very best levels of sofa, rug, carpet and mattress cleaning throughout Sussex.