We have been rug and sofa cleaning in Wilmington since the late 1980's.
Wilmington sits between Polegate and Alfriston and is serviced by the busy A27 road.
Wilmington is a pretty village that has a country pub (The Giants Rest) and famously the Long Man that sits in the South Downs.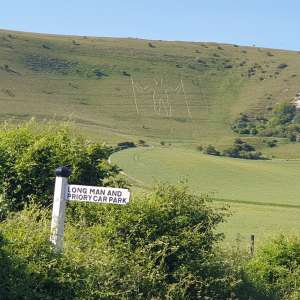 The hill figure sometimes known as the Wilmington Giant. He is carved from the underlying chalk in the downs.
Originally it was thought he was created in the Iron Age but recent studies have concluded that he was created in the 16th century ad.
We have been cleaning upholstery and carpets in the area for many year. In fact one of our clients has the view above from their house.
Sofa and rug cleaning in Wilmington, why us?
With so many companies offering services that sound like ours why choose us?
Each and every year we invest in new equipment and the most recently developed cleaning solutions (toxin free)
Unlike many companies in Sussex we are actually qualified. We have attended courses and passed written examinations relating to the services we offer.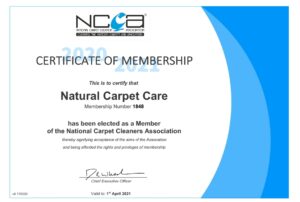 We also hold full treatments risk insurance. Standard liability insurance will not cover carpet, rug and upholstery cleaning services.
Every year we have to submit our certification to the national carpet cleaners association
Our company is highly reviewed and rated too. Reading reviews on any company is vitally important.
Simply search their company name followed by 'reviews' you may be surprised!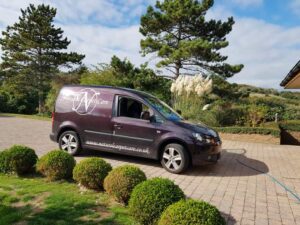 Our professional home cleaning services
We offer many cleaning services for your home.
Our non toxic solutions deliver safe and effective results when we are cleaning mattresses, rugs, upholstery, carpets and more.
When we arrive at your home we are polite and work carefully. Wearing overshoes whilst we work.
We also leave our customers with a pair if we have cleaned their carpet, drying times are usually 2-3 hours.
Rug cleaning would usually take place at our workshop. Where we can deliver a better result returning your rug clean and dry (ready to use)
Get in touch
Its easy to get a quotation from us. Our website has a confidential contact page. Simply fill in the marked fields and then submit.
We will be back in touch on the same day with an inclusive location.
Call us on Eastbourne 520044. We are happy to answer any questions that you may have and provide you with an estimate or arrange a time to visit for a quotation.
Text quotes are becoming very popular simply text 'QUOTE' to 07802 177435 include your cleaning requirements and we will be back in touch in hours.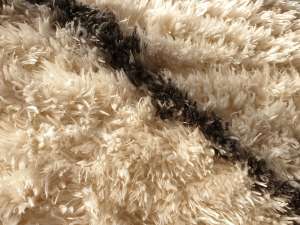 We also clean carpets, rugs and sofas in nearby Seaford – Jevington – Alfriston – Berwick & Polegate