Folkington rug cleaning was one of the first appointments in our diary back in 1986.
Folkington, Sussex sits between Polegate & Alfriston along the A27 road to Lewes.
The famous Folkington Manor sits within 85 acres of beautiful Sussex countryside.Its a popular venue for weddings and events.
The village falls within the district of Eastbourne.
Rugs are a popular feature in many of the houses in Folkington.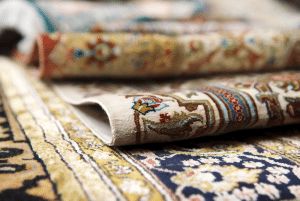 Folkington rug cleaning – why choose us?
There are many companies offering rug cleaning in the Sussex area, so why consider us?
Many years ago we purchased our own commercial premises, the reason for this was to provide a better standard of rug cleaning.
The most thorough way to clean rugs is to take them offsite with specialist equipment / workshop & drying facilities.
Rug dusting & beating enables deep down soil, skin and soils that build up over the months, its difficult to remove whilst on site.
We have a fully equipped workshop and importantly a drying room, this enables rugs to be cleaned thoroughly and dried before return.
If rugs are vacuumed regularly and professionally cleaned yearly they can last a lifetime.
Its an excellent option when you consider the original purchase costs of a good quality rug.
Do we know what we are doing? There are lots of claims online from 'expert' rug cleaners.
We are fully qualified and have treatments risk insurance.
Qualified rug cleaning professionals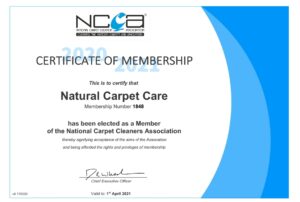 Becoming members of The National Carpet Cleaners Association requires course attendance and written examination passes.
A reassuring thought before entrusting your much loved rug to any company.
The association delivers knowledge on rug fibre construction and designs.
Enabling the correct cleaning solutions / method can be used with no guessing.
A quick 'run over' using basic equipment and solutions can potentially shorten the life of your rug.
We also have specialist treatments for rug fringes in our workshop.
Our rug cleaning programme enables us to clean oriental rugs, Turkish & Indian rugs.
We can also clean wool, silk, cotton and man made rugs.
Good news ! The effective solutions that we use in our rug / carpet cleaning process is toxin free
Get in touch
Its easy to gain a quotation for cleaning rugs.
Our contact page on this website is confidential and easy to use. Simply add your details and click send, we will be in touch on the same day.
Call us on Eastbourne 520044 you can talk to a qualified specialist (not a call answering service) and ask any questions that you may have.
We can arrange a convenient time to drop in and leave you with a quotation.
Text quotes are more popular today. Text 'quote' to 07802 177435 along with a description and size of your rug. We will return an inclusive quote.
Natural carpet care – The rug cleaning experts covering Sussex