We have been rug cleaning in Laughton for more than 30 years.
Laughton sits between Golden Cross and Ringmer.
Laughton appears in the doomsday book and also has Roman remains within the parish.
The village also has its own primary school and village hall which is used for many social and sports including table tennis.
The Roebuck inn is a popular local public house serving home made food and ales.
We have been busy cleaning rugs and carpets in the area from 1998 to now!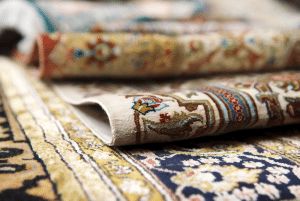 Offsite rug cleaning benefits
Its tempting to let a contractor 'run over' your rugs. But there re many reasons for offsite rug cleaning.
With no true rug preparation deep down dry soil deposits including sand, soil, skin and more will simply turn into mud.
Trying to rug dust in your home will end up with huge quantities of dust covering every localised surface in your home (this would make us extremely unpopular!)
People really like the convenience of waving goodbye to a dusty / grubby rug and then in five days seeing it return looking as close to its new condition as possible.
We have an excellent drying facility where rugs are hung and thoroughly dry out. In your home drying can be problematic (particularly with deep pile rugs)
Rug preparation and agitation is a very important part of our offsite rug cleaning service. Without proper preparation the results are not thorough.
At our rug cleaning suite we have specialist treatments for rug fringes, part of rug cleaning that is often overlooked.

We also keep a multitude of safe cleaning solutions at our commercial premises too, enabling specialist treatments for specific stains.
Rug cleaning in Laughton customers really like our results! Our rug cleaning also has another positive aspect.
Did you realise that we offer rug cleaning with non toxic solutions ?
Chemical avoidance is an important consideration these days with so many health threats from toxins in our home and work environments.
Our cleaning qualifications –
We are not just fully trained rug cleaning experts, we are fully qualified.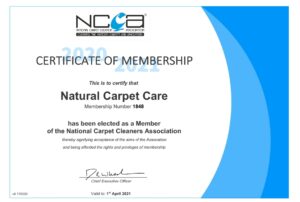 The national carpet cleaners association require course attendance and examination passes before inviting a company to become a member.
We think that knowledge will enable us to do a better job for our customers (we do not learn at your expense)
After all, would you employ a non qualified plumber or electrician? So why consider a non qualified carpet / rug cleaning company?
We also have the correct level of insurance. Only full treatments risk insurance will cover us for rug and carpet cleaning services.
Get in touch – free non obligatory quotations
Our safe / confidential and easy to use contact form is a speedy way to gain a quotation.
Simply send your rug dimensions and style, we will then return an inclusive quotation on the same day.
Call us – Speak to a qualified and experienced technician on Eastbourne 520044. We can give you a verbal quotation.
Text quotations are very popular. Simply text your cleaning requirements to 07802 177435. Include your requirements and will will send a quotation back within hours.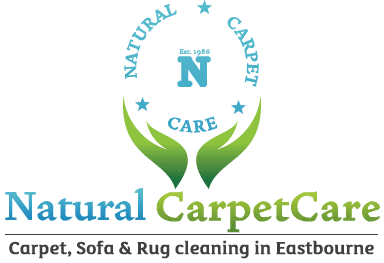 Cleaning throughout Sussex including nearby Ripe – Chiddingly & Golden Cross