Alfriston carpet and sofa cleaning – Sussex
Our carpet, rug and upholstery cleaning services are used by people throughout the county.
Alfriston is a pretty village that we have been visiting for over 30 years now.
Its situated between Eastbourne and Lewes, sitting close to the South Downs.
It has a lovely collection of shops, pubs and restaurants that are independently owned and operated.
We really like getting out of the big towns and cities in Sussex getting into the countryside, particularly as
our business originally started carpet cleaning in Eastbourne.
Alfriston sofa and carpet cleaning
We use extraction cleaning, dry cleaning and low moisture carpet cleaning systems..
People are often surprised when they learn that there are many different carpet cleaning methods.
For hot water extraction cleaning we use Jaguar 8.4 systems – we have used this system on many occasions whilst carpet and sofa cleaning in Alfriston.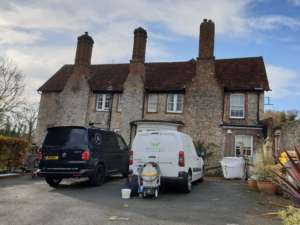 They will remove considerably more soil than conventional cleaning equipment, with drying times as little as two hours.
If you run a hotel or an office take a look at our commercial carpet cleaning page with lots of information on how to take care of carpets in your property with effective Eco friendly solutions.
Take a look at our carpet v hard floor post. The pro's and con's of fitted carpet.
Sofa / upholstery cleaning is an important part of our service. A good quality sofa will cost a lot of money.
Looking after furniture correctly takes time. Using the best solutions and equipment will ensure an excellent result is delivered, with speedy drying times.
Careful cleaning will see the furniture restored to almost new condition. Because we are fully trained (National carpet cleaners association) and fully insured results often surprise our customers.
Another important factor is that we use non toxic and non re soiling solutions. Not only cleaning for a great appearance but cleaning for Hygiene reasons too.
Read more about germs and bacteria lurking in your carpet, sofa and rug fibres!
If you suffer from Allergies our products and process will be good news for you.
Many people suffer from respiratory problems often generated by dust / allergy sensitivities.
Dust mites and dust mite faeces are neutralised as part of our clean. Leaving the indoor air quality cleaner and purer.
The natural carpet care process will raise the indoor air quality / purity in your home, leaving you with a cleaner and fresher environment.

Rug cleaning in Alfriston
In addition to our carpet and sofa cleaning in Alfriston we offer a specialist rug cleaning service.
We have been cleaning rugs for over 30 years. If you value your rugs clean them regularly. Built up soils and debris can not only shorten the life of rugs but also reduce their colours and clarity.
Many companies offer to 'run over' your rug in your home. Our offsite rug cleaning service will remove more soiling and staining than in situ cleaning.
We have an extensively equipped workshop with a drying room. Enabling deep down cleaning and effective drying of deep pile (shaggy) rugs.
Returning your rug clean and dry, ready to use.
Why not find out about our carpet protection service the perfect time to protect carpets is directly after cleaning.
When you live in a rural location like Alfriston its not always easy to stop the great outdoors coming in !
Did you know that we can supply you with one of our unique ECO spotters (500ml) which is safe and effective when needing to remove marks from rugs, carpets and sofas.
Its easy to get a quotation for carpet & upholstery cleaning !
If you would like to find out how much it would be to gain a quotation for carpet. rug or upholstery cleaning simply fill in our quotation form with your requirements.
We will usually message back on the same day with a fully inclusive quotation. If you have any specific requirements just let us know.
Call us on Eastbourne 520044 we can also answer any questions or concerns that you may have.
For an even faster quotation text Quote to 07802 177435 followed by your requirements, we will text back with a costing on the same day, its that simple.
Honesty policy. We produce inclusive quotations that stand. Beware of companies that offer one price and then try and double this when they arrive at your property, this practice is called Bait and switch.
You are within your rights to ask them to leave if this happens to you.
Read our post regarding cheap carpet cleaning company practices in your area.
More information and details of our premium carpet cleaning services.
Delivering exceptional carpet, rug and sofa cleaning throughout Sussex since 1986
Don't forget that we are fully qualified carpet & sofa cleaners in Alfriston.
There are companies suggesting that they are 'industry experts'. The national carpet cleaners association offer the only recognised qualification in our industry.
Courses are attended and written examinations need to be passed. Only then are you invited to become a member.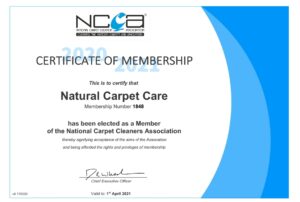 Ask any company proposing to clean your rug, carpet or sofa for their membership number.
We cover all BN26 postcodes in the Alfriston area including nearby Jevington – Littlington – Berwick & Seaford
Watch out for London companies appearing to be from the Sussex area. Imagine the carbon footprint if a company travels over 100 miles to come and clean your sofa or rug?
We are serving the people of Sussex, where we are based.
Natural carpet care – Better carpet and sofa cleaning in Alfriston. Naturally.