We have been carpet cleaning in Hurstpierpoint on a regular basis for over 30 years.
Hurstpierpoint is located just north of Brighton just off the A23. Its high street has many small local shops with pretty walks through the Sussex countryside.
Hurstpierpoint college is situated just outside of the village, it attracts pupils from all over the world.
The village benefits from easy access to Brighton and the coast along with a route directly into London.
The village also has its own community magazine with events and features within Hurstpierpoint.
Residents in Hurstpierpoint like our toxin free system, its not only safe but delivers exceptional results with no health compromise.
A serious consideration for many families these days, why generate a problem when trying to solve another?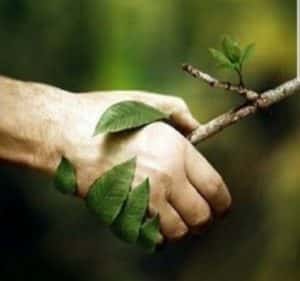 Our system is fast drying and odourless, leaving fibres residue free, just as they were when manufactured. Fibres will feel soft and fresh when we have finished our work.
If you know someone that suffers from Allergies our process is great news for them.
During the cleaning process dust mites and dust mite faeces are removed.
Improving the purity of the indoor air. Important if you suffer from Asthma
Our process is pet and human friendly.
We also offer carpet & upholstery protection too. This helps to slow down the soiling process and help prevent stains from fixing.
Why use us?
Before you have any carpet cleaning in Hurstpierpoint, consider these facets –
Our investment in training, products and equipment have seen some remarkable results over the years. Many of our clients are still using us since we started, which is over 30 years.
We are members of the National Carpet Cleaners Association.
Only after courses have been attended and examinations have been passed can you become a member. Each and every year new copies of our full treatments risk insurance are sent to the NCCA.
We also have a review page on their site, where customers have shared their thoughts on our service.
The national carpet cleaners association are the only recognised trade qualification in our industry.
Why not use a qualified professional?
You probably wouldn't want to use a non qualified solicitor, doctor or accountant. So why compromise with your soft furnishings and carpets?
Its worth asking for a companies membership number as some bargain carpet cleaning companies have not gone through the training courses and examination process.
Carpet cleaning, rug or sofa cleaning – get a quote
Is it easy to get a quotation for carpet, rug and sofa cleaning? The answer is a resounding yes.
You can use our submission form to gain quotation.
Simply fill in information that relates to a service you require and hit submit, we will be back in touch on the same day with an inclusive quotation.
Text quotations are available by texting 'quote' to 07802177435 followed by your requirements. We will text back on the same day with a quote.
Our quotation process page has different options for you to receive a quotation for carpet, rug and upholstery cleaning
Carpet & sofa cleaning in other areas
We visit Hurstpierpoint regularly but visit all Sussex villages, towns and cities in the area.
We also offer specialist carpet cleaning for Sisal and Seagrass floor coverings
Learn more about different carpet cleaning methods – from carpet tiles to Berber carpets. 'One size doesn't fit all' so different methods need to be used on varying carpet types / carpet construction.
Exceptional carpet, rug and sofa cleaning in the South East.
We look forward to meeting you !