Toxin free carpet cleaning was embraced by us in 2004/05.
We had been using the only chemicals available to us for many years which were largely detergent based.
A new era was emerging. ECO friendly , nano technology products had been developed.
Nano technology solutions that were safe and extremely effective. With many benefits –
We are asked frequently 'what are in your products if they are not chemicals?'
Toxin free solution contents
Non-caustic
Non-corrosive
Non-hazardous
Non-polluting
Non-flammable
Non-fuming
Non-toxic to aquatic life
Non-reactive with chemicals, such as chlorine bleach
Non-caustic
Non-combustible
Our products contain –
NO isopropyl alcohol
NO harmful ingredients
NO Soap or detergents
NO synthetic chemicals
NO phosphates
NO solvents (apart from water)
NO artificial ingredients
NO ammonia
NO Bacteria or Enzymes
NO animal products
Our carpet cleaning solutions are some of the most advanced in our industry.
Ask us about carpet protection services. Stains and spills are less likely to fix. Carpets resist soil build up too.
Positive effects of toxin free carpet cleaning
There are many positive elements to our toxin free carpet cleaning.
Carpets will contain no toxic detergent residues that will actively encourage premature re-soiling.
Not just carpet cleaning, these products are effective for sofas and rug cleaning too!
Pet and baby safe. From toddlers to grandparents and dogs to cats, our products will have no detrimental health effects – ECO friendly solutions.
Carpet fibres will benefit from rinsing (cleaning) using no acids. They will feel soft and conditioned.
No fuming or synthetic smells in your home.
For people with sensitivities can find it difficult to breathe.
The combination of nano technology products and our TM 4 agitation machine will deliver a better / deeper clean.
Its great for us! As carpet cleaning technicians we are not exposed to the aggressive & harmful chemicals we once used.
Beware of 'bargain' carpet cleaning companies. They will often use the most cost effective product available, often highly toxic.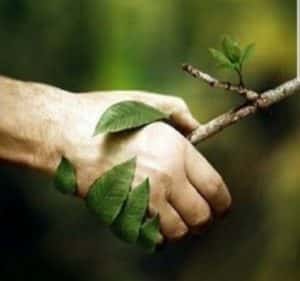 Carpet cleaning with a conscience
We have always promoted cleaning for health.
Introducing a toxic element to peoples homes and places of work is something we prefer not to do.
There are different carpet cleaning methods for individual carpets.
We are a small and highly organised independent business. We are fully insured and highly qualified (national carpet cleaners association)
We deliver the best level of cleanliness we can achieve at every customer we visit.
Find out how easy it is to gain an estimate with our quotation process
Toxin free carpet, rug and sofa cleaning in Sussex.
PS – We now supply our customers with handy 500 ml carpet, sofa and rug spotters. Safe and easy to use.