Offsite rug cleaning in the best and most thorough way of cleaning your rug.
Its simply not possible to do the same job in someones home. Our rug dusting process removes considerably more dry soil than home cleaning.
We purchased our commercial premises long ago. Its fully equipped workshop and drying room enable us to transform your rug.
Rugs are a great addition to your home. They add colour and soften hard floor areas. Keeping them clean will increase their life expectancy.
Before we start cleaning your rug we put it through a detailed rug dusting / beating process.
Firstly we open the rug facing fibres using an industrial vacuum cleaner.
The rug is then reversed. We use equipment to physically beat the back of the rug for around 15 minutes.
This is all revealing. Our greatest quantity of dust out of a 5×7 rug is 0.68kg!
If this rug had been 'run over' in your home most of this dust would have turned into mud during the drying process! Potentially damaging your rug.
Rug preparation at our workshop
After re vacuuming the rug face our specialist solution is then applied.
This is when rug agitation takes place, using a TM4 counter rotating brush system.
Rugs are then left to dwell for around twenty minutes. Specific stains are then treated before cleaning.
We then rinse rugs using a high airflow extraction system. This is water encapsulation.
Remaining stains and soils left in the fibres are recovered back to the holding tank in or system.
Water is often as the image below shows!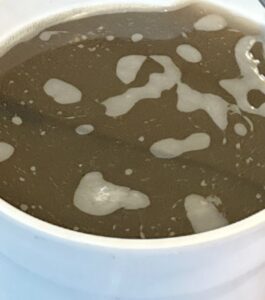 The rug will then have several 'dry passes' with our machine to remove any excess water deposits.
The fibres then receive a groom using a specialist raking tool. Setting the rug fibres in one direction.
After this rugs will be hung in our drying room until completely dry.
They are then inspected before we return them to your home, clean & dry, ready to use.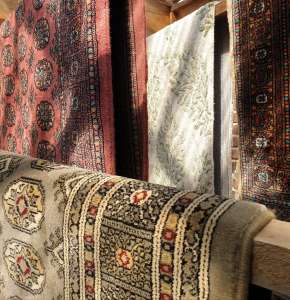 Its tempting to accept an offer from a company to clean rugs in your home but sometimes this option will actually shorten the life of a rug.
Work out replacement costs of your rug, it may surprise you!
We hold the correct insurance relating to rug cleaning (treatments risk insurance)
Basic / standard liability insurance will not cover rug, carpet, sofa or mattress cleaning.
As we are full national carpet cleaners association members too – the only recognised trade qualification in the UK.
Get a quote for an area rug clean.
Give us a call if your rug needs some love. Speak to a qualified technician on Eastbourne 520044.
Text quote to 07802 177435 with your rug dimensions, we will text back with an inclusive quotation.
We can answer any questions or concerns you have.
Offsite rug cleaning – the only way!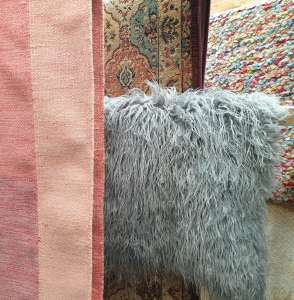 Our website has a confidential and easy to use contact form. Enter your details and information relating to your rug.
We will message back with a quotation on the same day.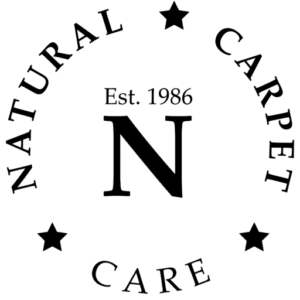 Rug cleaning the professional way, using no toxic or aggressive chemicals. Why cause a problem when employed to solve one? Toxic / aggressive solutions are no longer required.
Deep down thorough results can be achieved naturally.
Its interesting to learn about the rug we see and walk over each and every day. Read a little more about rug history & construction – the early years