Cheap carpet cleaning offers? Read this first.
We believe in investing in our business. That can be training, new equipment or products.
We have noticed a lot of domestic cleaning agencies offering bargain carpet cleaning services.
Often the equipment that they are using is something like this –
Beware of unscrupulous carpet cleaning companies that practice underhand sales methods. Read more about bait and switch trickery.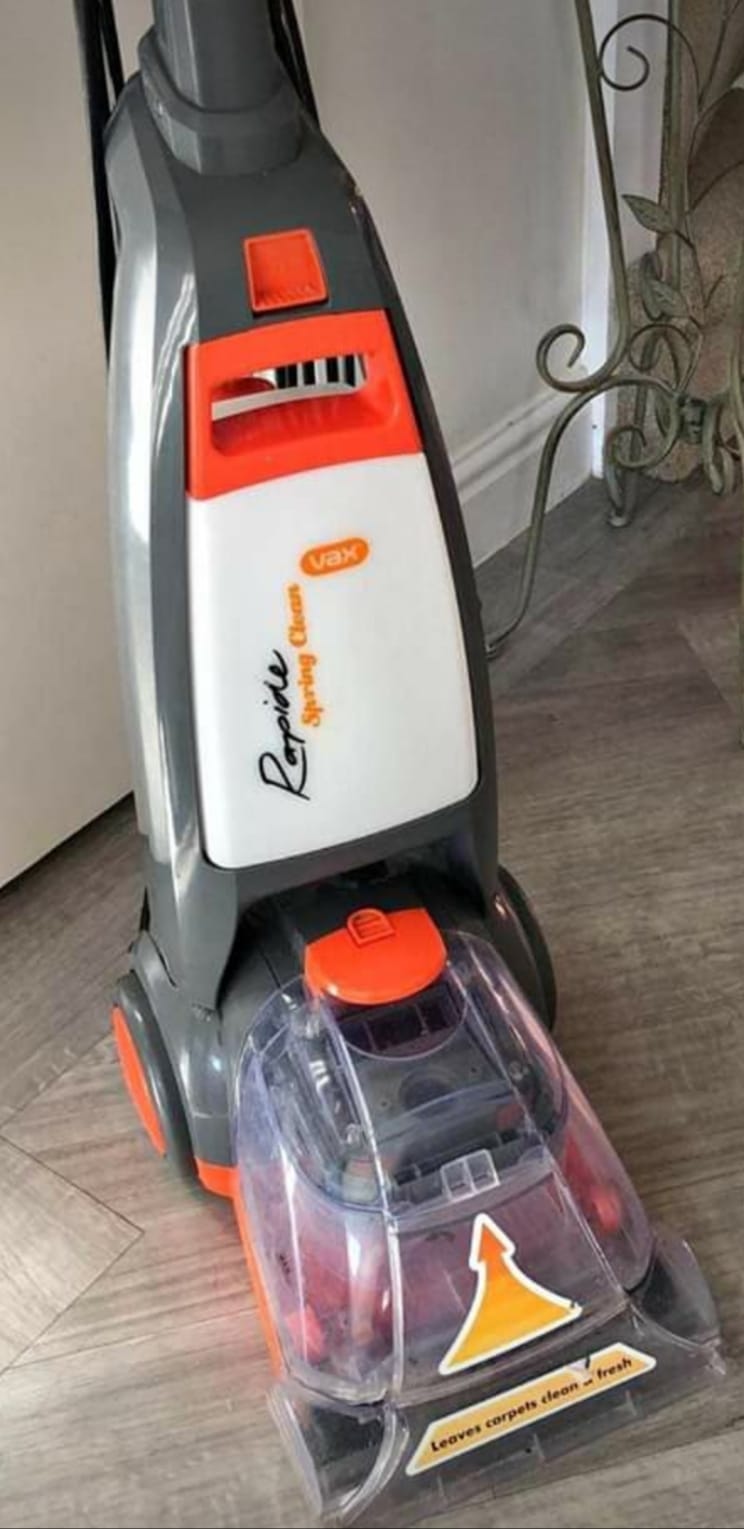 A machine like this will remove a tiny proportion of the dirt contained in your carpet fibres.
In fact this machine was being advertised online for £30 online in the Eastbourne area.
Cheap carpet cleaning v professional
What is the difference?
Firstly our cleaning solutions contain no soaps or detergents. Is this an issue though?
It certainly is. Cheap detergent products can actually shorten the life of your carpets.
Detergents when dry will coat your fibres in a tacky residue, this in turn will attract and hold more dirt and soils.
The problem is that these domestic machines don't have the water lift (CFM) of a professional machine. Leaving more soap behind in the fibres.
We also carry over 20 different types of product. Enabling us to deal with specific stains. Such as make up, ink, wine and more.
Would you be happy to see a £30 machine in action on your carpet?
When your carpets have just been cleaned is the perfect opportunity to apply carpet protection. This will discourage soiling and staining.
Professional carpet cleaning equipment
On average the cost of equipment used whilst cleaning your carpet will add up to around £8000.
We have top quality extractors, heaters, agitator, stair tools, carpet wands and turbo drying equipment.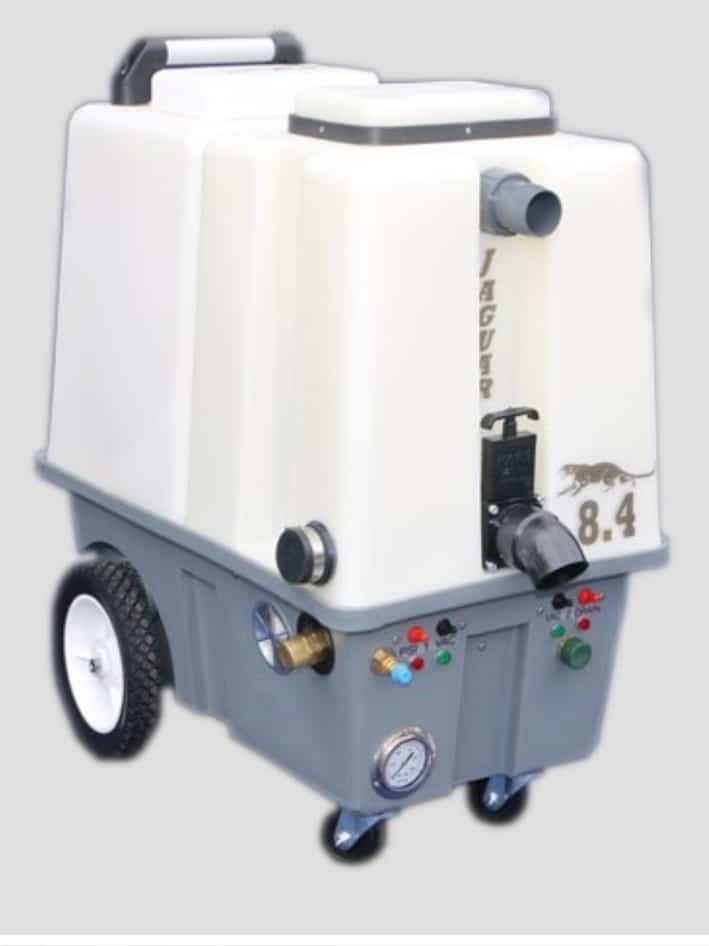 Our products are odourless and highly effective. They remove soiling and stains with no harsh or toxic solutions too.
We use the same products at our workshop when cleaning rugs.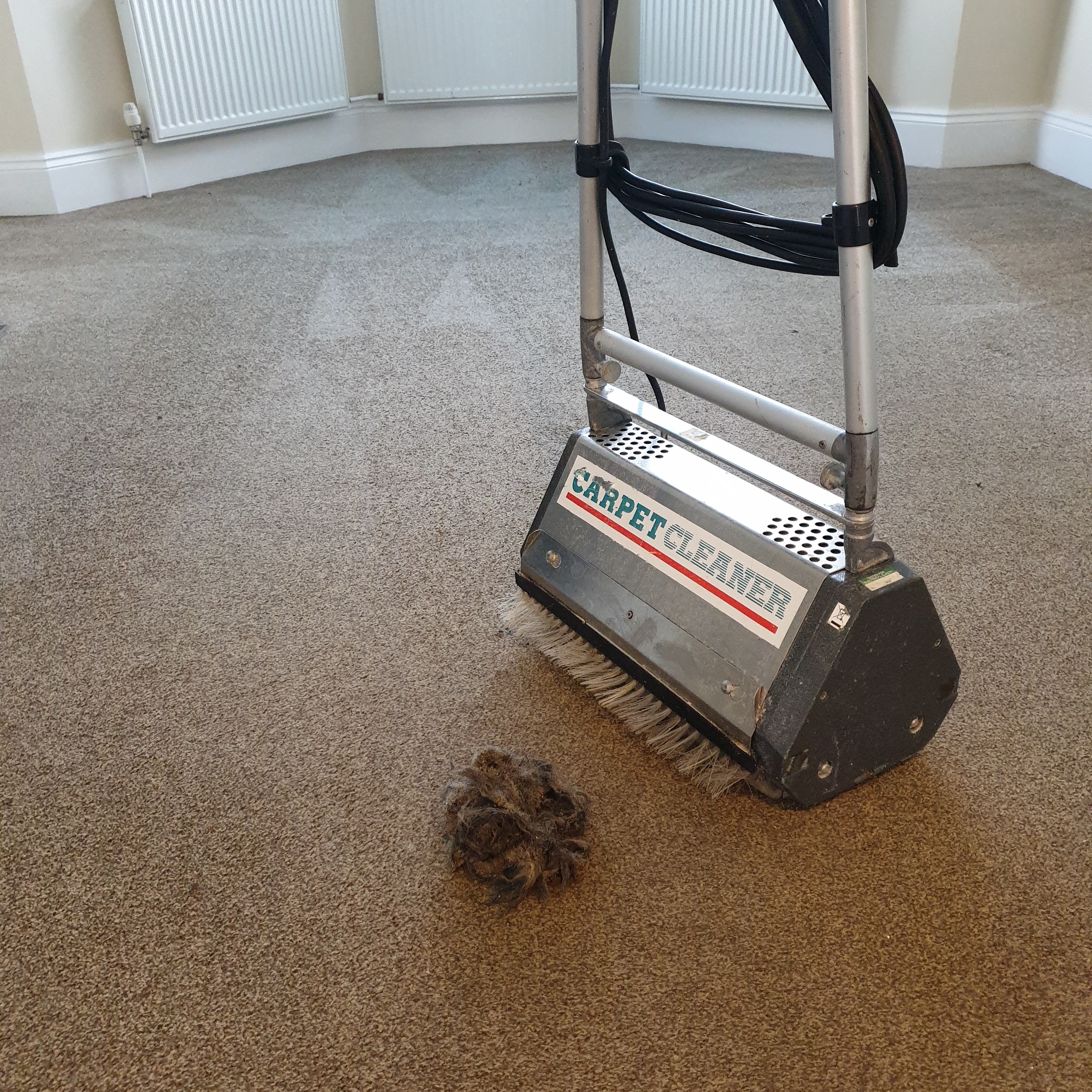 This piece of equipment is called a rug and carpet agitator Its job is to thoroughly brush our solutions into the fibres.
Sitting next to the machine is a ball of human hair, clothes fibres, fluff dust, skin, sand and much more.
The carpet was vacuumed using a SEBO BS36 too. Lots of debris will get trodden into the carpet pile over the months.
Bargain carpet cleaning – Professional carpet cleaning training
If you buy a cheap machine online and turn up to clean carpets with no training that makes you an amateur.
Learning at our clients home is not a consideration.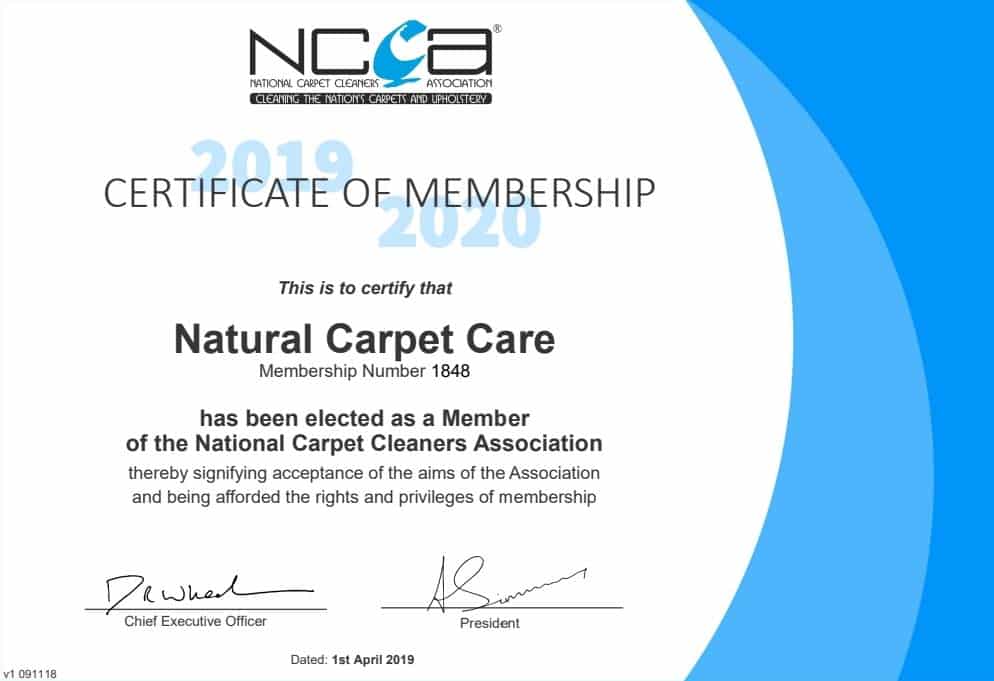 The National carpet cleaners association deliver the only qualification in our industry.
Comprehensive training along with examinations ensure that we know exactly what we are doing.
Take time to work out the how much carpets, rugs and sofas will cost to replace if they are damaged with basic equipment and solutions.
How about insurance?
If a person wanting to clean your carpets has third party liability insurance, don't think that will cover them or you.
Only treatments risk insurance will ensure professional carpet, rug and sofa cleaning cover.
If you would like a professional and thorough service get in touch for a free consultation.
Call us on Eastbourne 520044 or text us on 07802 177435 followed by your cleaning requirements, we will return an inclusive quotation on the very same day.
Also its hard work ! Sit back with a cup of coffee and relax.
We will do the job thoroughly and effectively.
Read more about our easy quotation process. Get a quote easily !
Our professional carpet, rug, mattress & sofa cleaning services.