Carpet protector – consider the replacement cost of carpets in your home or office is going to be an expensive exercise.
Apart from regular carpet cleaning applying a good quality carpet protector can save you a lot of money.
Use a professional carpet cleaning company to ensure an even and accurate application.
We are fully trained and members of the national carpet cleaners association
Protection and carpet durability
Quality carpet protection products will extend the life of your carpeted areas.
Acid dyes, dry soil and spills can leave your carpet with permanent stains.
Soil is abrasive, premature wear and damage can change the appearance and feel of your carpet.
Removing stains and spills will be much easier with protection. Spills and stains are unlikely to fix.
Carpet protection – other benefits
Spillages will often leave nasty odours. Carpet protection enables odour management by easy removal.
Better indoor air quality is a big reason for carpet protection.
Maintain indoor air quality. We spend over 70% of our time indoors.
Mould and allergens are held in the carpet fibres, these can lead to a drop in indoor air quality.
Household cleaning solutions can magnify cleaning issues.
Attempting to remove stains using a combination of cleaning agents can leave a cocktail of hazardous chemicals in your carpet fibres..
This in turn will create an unhealthy environment.
Protect your carpet against any unexpected accidents !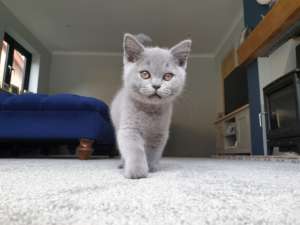 Carpet protection – get a quote
Receive a quotation for protecting the carpet in your home.
Our quotation page is easy to use, we don't share information with anyone else of bombard you with unsolicited emails either.
Let us know the areas you are thinking of protecting.
We will send a fully inclusive quotation to you on the same day.
Give us a call on Eastbourne 520044 we are happy to answer any questions you may have and give you an idea of cost.
Text us. Simply text 'quote' to 07802 177435.
Read more about our quotation process
Include your requirements and we will text back within a day with a quotation.
Carpet protection is a customer service offered along with carpet cleaning, rug and sofa cleaning.
We use non re soiling solutions to clean carpet fibres and discourage the use of detergents in carpet cleaning methods.
Part of our carpet cleaning process is carpet and rug agitation, a very important factor when trying to achieve deep down results.
The soiling process will be slower.
With the addition of protector fibres will stay cleaner for longer.
We are happy to call in a leave you with a quotation for fibre protection services.
Call us on our local number Eastbourne 520044
We are based in Willingdon Road just outside of Eastbourne town centre..
Carpet protection and toxin free carpet cleaning in Sussex