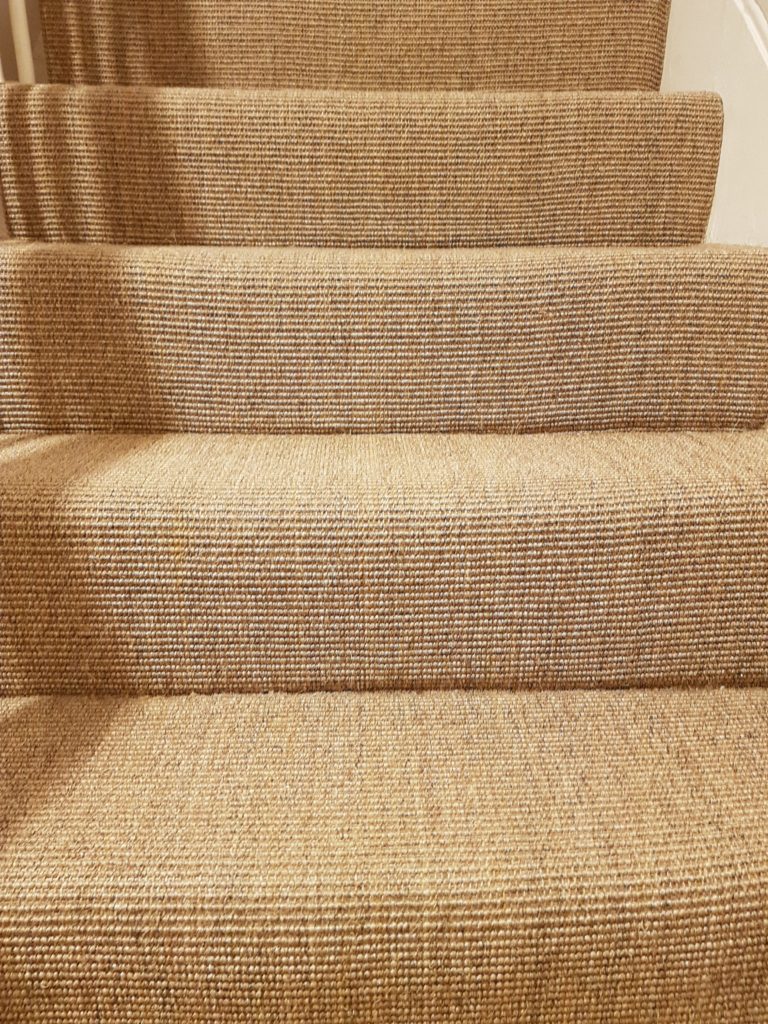 We have cleaned lots of Seagrass and Sisal floor covering over the years. Its natural look and durability (wearing) has an appeal for many people.
Seagrass requires careful cleaning, avoiding the use of water preferably.
I have seen plenty of disasters where inexperienced and untrained operators have cleaned using hot water extraction machines, the end result is usually the carpet pulling off gripper rods securing it.
Safe cleaning – Sisal & Seagrass
Our first action when cleaning this type of floor covering is to use an industrial vacuum cleaner to thoroughly remove as much dry soil as possible,
After vacumming is complete we carefully spread our golden micro sponges over the carpet, agitating them into the carpet using a TM3 / TM4 contra rotating brush machine.
The micro sponges need to be left to dwell for approximately 25 minutes. In this time they will absorb staining / soiling in the carpet fibres.
When the dwell time is over, the sponges are recovered using the SEBO vacuum cleaner again.
Benefits of using this system to clean Seagrass & Sisal
Firstly it's safe. This process will ensure that no damage or tightening will occur during the cleaning process.
This system is fast drying. Cleaning with micro sponges will enable the floor covering to be used immediately.
Bacteria and allergens are removed during this process too, carpets will not only look better but feel fresher and healthier.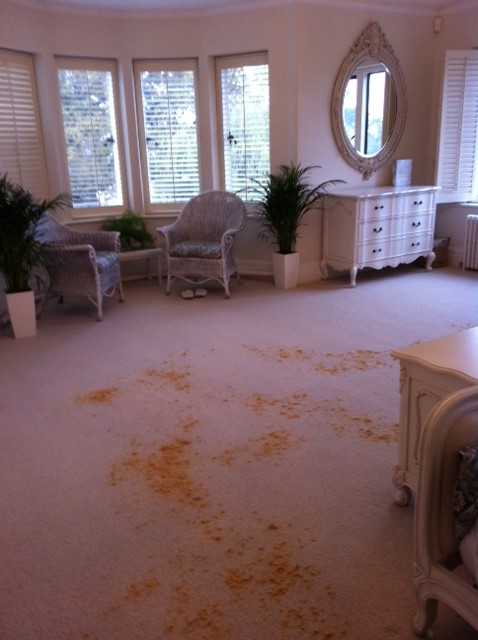 Is dry cleaning recommended by manufacturers ?
Sisal and Seagrass producers almost always stipulate that the only safe way to clean their floor covering is by using Micro Sponges.
We have seen the effects of wet cleaning these carpets, in almost every occasion damge has been caused when the natural fibres are drying and tightening.
Joins, thresholds and edges tend to suffer. Tightening usually results in gaps and exposed floors under the carpet.
When this happens no amount of streching will remedy a problem caused by wet cleaning.
Areas covered for dry carpet cleaning –
Lewes, Eastbourne, Brighton, Seaford, Hove, Hassocks, Tunbridge Wells, Battle, Cooden, Bexhill, Heathfield, Ringmer, Portslade, Lancing
Advice / quotations
If you would like more information relating to dry carpet cleaning just call us on Brighton 634177 or Eastbourne 520044
For an online quotation our Submission form is an easy way to receive an estimate on the same day.
We also offer premium carpet cleaning for polyprop, mixed or woolen carpets, using the very best equipment with drying times as low as two hours
We also offer offsite detailed rug cleaning services, this includes collection, rug dusting, cleaning, conditioning, drying and return.

How about an even easier way to get a quotation ? Simple text quote to 07802 177435 followed by your requirements / sizes, we will return a quote.
Back to our Home Page