Rug cleaning in Eastbourne is an important and brisk part of our business.
More people are now realising that rugs can bring colour and warmth to any home.
With so many different types, keeping them clean and hygienic involves sophisticated treatments and equipment.
A build up sand and soils at the base of rug fibres will see premature wearing, eventually ending in bald patches.
Did you know that a quality piece with regular vacuuming and annual cleaning will often outlive its owner !
Our rug cleaning in Eastbourne process will restore colour and improve the hygiene levels of your rug, returning it to as close to new condition as possible.
Clients are often shocked (in a good way) when their rugs are returned! With the added reassurance of no toxic content left in the rug fibres after cleaning.
We have many reviews from our happy customers relating to our rug cleaning services.
Expert rug cleaning in Eastbourne services. Cleaning rugs in the Eastbourne area and surrounding villages since 1986.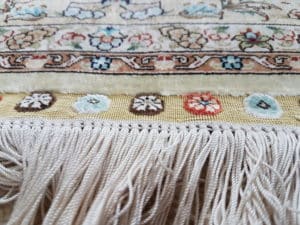 Our rug cleaning in Eastbourne process –
At Natural carpet care, we only use safe, non toxic solutions that restore your rug to an 'as new' condition.
Part of our service in our Eastbourne workshop is to remove deep down deposits from within the pile, along with surface staining and grubby marks.
Our rug cleansing in Eastbourne service is dusting & beating whilst your carpet is offsite. A service impossible to offer in someone's home.
We offer a free collection and return service. Collecting from around the towns, villages and cities in Sussex.
Read about our wedding runner specialist cleaning service. When it needs to be perfect call us!
Offsite oriental, Indian, Persian, flat weave, Kilim and Wool rug cleaning for better more thorough results.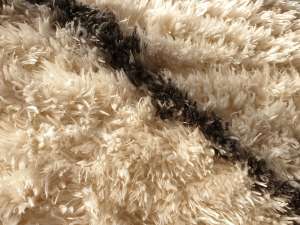 Our detailed cleaning process
Because we are fully trained and more importantly qualified rug cleaning experts, you know that your cherished rug is in safe hands.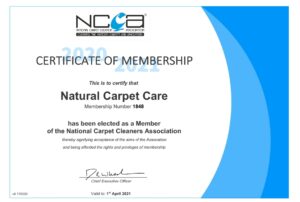 Rug hygiene has reached a new levels, we can even clean rug fringes.
We clean fringes using upholstery cleaning hand tools in conjunction with our micro splitting solutions and our special natural fringe treatment.
We do not recommend having rugs quickly cleaned by domestic cleaners in your home, this can actually shorten the life of your rug. Dust in the fibres turns to mud when moisture is added.
After rug dusting / beating we vacuum the fibres to open them.
We will apply our solutions to the face of your rug and then use a professional TM4 agitation system to thoroughly agitate our products deep into the fibres.
With an ultra high airflow extractor the fibres will be carefully rinsed and cleaned. Leaving the fibres residue free and fresh.
Before they go into our drying room the fibres are treated with our natural conditioning solution, leaving the fibres soft and vibrant.
Get a rug cleaning estimate today by using our quotation page on this website, its confidential and easy to use.
Offsite rug cleaning – free collection and return service. Part of our service is collection and return. Your rugs are fully insured and cared for whilst they are with us.
We all love our colourful rugs. But where did they come from? How did the manufacturing process come about?
What influences dictate to your rug style, colour or design? Why not read some interesting information relating to the origins of your rug!
We have many clients in Eastbourne, if you don't live in the area don't worry. We cover all Sussex areas including smaller villages and towns.
Our rug cleaning services are used by people throughout Sussex, we cover all villages, towns and cities in the area.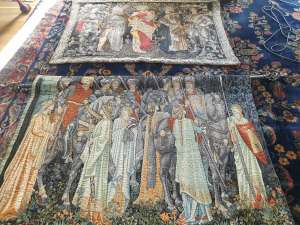 We also carefully clean tapestry pieces. Although we are often found cleaning area rugs, we are also occasionally asked to clean some unusual items!